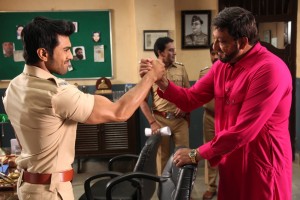 (Any opinions expressed here are those of the author and not of Thomson Reuters)
(Reuters) Everything is distorted in Apoorva Lakhia's Zanjeer (Shackles), a modern-day version of the iconic 1973 action-thriller of the same name that gave Amitabh Bachchan his aura of Bollywood's angry young man.
Inspector Vijay Khanna (played by Ram Charan) is not the brooding, intense young man of the original. The protagonist is now a sculpted statue that twists its face while expressing emotion.
Mala (played by Priyanka Chopra) is no longer the effervescent chakku chhuriyan street performer. She's an irritating woman with too much make-up who gyrates to songs with offensive lyrics.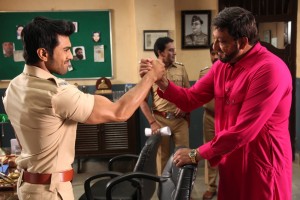 The friendship between Sher Khan (the original was perhaps Pran's most famous screen role) and Vijay is only depicted through lofty monologues from the characters. We never get a sense of how the two become friends.
In the new Zanjeer, Vijay Khanna is a troubled police inspector on the lookout for gangster Teja (Prakash Raj), who runs an oil mafia and speaks in double entendres. Mala is a non-resident Indian holidaying in the country when she witnesses a murder at the hands of Teja's men.
To call it a remake would be an insult to Prakash Mehra's original, so it would be best to judge Lakhia's film on its own merits. Not that it has many of them. This is a film where the villain's opening line compares chicken and girls to the meows of life.
The story follows the 1973 film in the sense that the gist is the same. Except director Lakhia doesn't seem to want to tell us a story. He wants to give us a glittery, shiny and shallow offering masquerading as a film.
He doesn't bother to acquaint us with the  characters and their motivations; instead he peppers the film with garish item numbers and clumsy fight sequences.
Ram Charan seems to think flexing his muscles qualifies as good acting. He fails as Vijay Khanna – there is neither screen presence nor acting talent. Priyanka Chopra twirls and pouts through the film and gets on your nerves. Mahie Gill is the film's unintentional comic relief. Playing the gangster's moll, she is saddled with mediocre dialogue and some over-the-top acting.
Apoorva Lakhia's attempt at retelling one of Bollywood's best films is an example of how the film industry got it wrong. Six-pack abs and item songs do not a great story make.
(Follow Shilpa on Twitter @shilpajay)
Around the Web