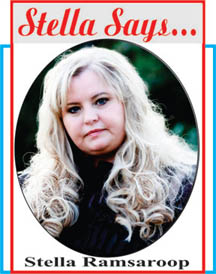 Just 238 words. That was how many words were dedicated to violence against women in Home Affairs Minister Clement Rohee's 6,048-word statement about the new Public Safety and Security Strategy that he proudly released to the media. Just 238 out of 6,048 words. That pretty much sums up just how important women in Guyana are to the government, the Ministry of Home Affairs and law enforcement.
Even that pittance of 238 words is laughable as it clearly demonstrates that the leader of the nation's law enforcement does not have a clue as to what needs to be done to curb violence against women.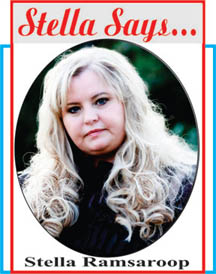 For this column, when I refer to violence against women, I am not only talking about domestic violence, I am talking about all forms of violence against women, such as rape, sexual harassment, child marriage, public harassment, paedophilia, trafficking in persons, sexual harassment, incest and yes – the infamous woman killer in Guyana – domestic violence.
Do I have confidence in Minister Rohee to protect women? Hell no! I have seen too much indifference from law enforcement and I've had too many women tell me nightmarish stories of how they are treated by law enforcement when reporting a crime to think for one second that Rohee or his police care one iota about women.
Not only is law enforcement apathetic about violence against women of all sorts, including rape, the police force is one of the primary factors that prevents women from being safe in Guyana. In addition to the stories told to me directly, there are also the numerous stories I have read in the newspapers about how the police flat out refuse to help women when they go to them for protection.
There was the case in early December, where a Police Constable attached to the Sparendaam Magistrate's Court as an orderly was arrested after he was caught with money he had accepted to settle a domestic violence matter. I cannot count how many times I have heard such a story from victims.
There was the case last February, when a policeman at the Sans Souci Police Station in Wakenaam bluntly refused to take a report from a mother and her 18-year-old daughter who was a victim of domestic violence. Again, this is a recurrent theme throughout the entire nation.
There is the case this past December, where a 14-year-old girl was raped by her sister's fiancé and after being told by her mother to keep it quiet, telephoned the Number 51 Police Station, just a few blocks away, but there was no one there sympathetic enough to care about this child's plight either.
There was a case in May where a member of a community police group assaulted a mother of four. He beat her and ripped off her top and bra. When she reported it to the Leonora Police Station, she was insulted by a female police rank and told to leave the police station because she was crying. The rank then yelled at the victim while she was giving her statement and told victim's family to go outside. Meanwhile, that same rank coddled the man who assaulted the victim. Anyone else see the problem with this?
There was the case reported in December of a GDF junior rank who said a senior officer raped her and although she reported the incident to the Brickdam Police Station on two separate occasions, she felt the investigations were going nowhere.
There is the situation of a local businesswoman who felt she had to go to a newspaper to make her situation public, in hopes that would protect her because her husband beat her in her in a very public place, while the police joined a crowd that watched the whole episode! The police merely asked the man to stop. They did not make him stop or arrest him – though he committed a crime right in front of them. The man told the victim that he "knows the President and he can pay the police."
Yep, it is just as simple as that in Guyana and every man who beats or rapes a woman knows this. Just a slip of a couple bills and justice is forgotten. But most times, the police do not need a financial incentive to deny women justice or protection; they do it willingly all on their own.
Shall we talk about the man who mercilessly beat a woman at a recent sporting event and not one police officer stepped up to help her? Shall we talk about how many cases of violence against women are presented to magistrates without the necessary evidence because the officer is lazy or corrupt?
And what is Rohee's brilliant plan in his new Public Safety and Security Strategy to incentivise his police officers to do their job to protect the women of the nation? Neighbourhood Police. More blasted police!!! (Excuse me while I cuss and yell for a couple minutes…)
Uh hem. So, the strategy is not to whip the current bunch of apathetic, incompetent and corrupt duds into shape. The strategy is to add more apathetic, incompetent and corrupt duds. More duds, please! More duds here! More duds there! More duds everywhere! That is sure to protect the women of Guyana!
(Taking a deep breath)
I am beyond exasperated with this situation. As I see it, there is one primary factor that prevents women from being safe in Guyana – the police. I am so damn tired of seeing women chopped, tortured, maimed, beaten, raped, harassed and murdered. I am infuriated that there is absolutely no place women can go for protection because law enforcement has utterly failed them.
As such, I am ready to pursue this issue until there are changes. This is just the first of many, many columns in 2013 that will address the lack of protection for women. I have been amassing relevant information for months now to prepare for this and I will not stop until this issue has been addressed in a meaningful and productive way. This is my 2013 crusade.
Email: [email protected]
Around the Web