(Trinidad Express) NEW YORK'S most wanted criminal, Sean Lopes, who was suspected to be hiding in Trinidad and Tobago last year, has been arrested in Kent, England.
Lopes fled the US nine years ago while out on bail charged with the kidnapping and attempted murder of a woman.
He was convicted and sentence in his absence, to fifteen years in prison, in 2005. In February 2012, the US Embassy in Port of Spain issued a statement, disclosing that Lopes was believed hiding
in Trinidad and Tobago.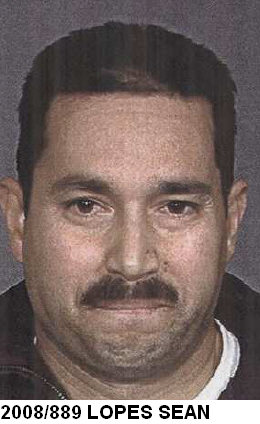 Four years before, Interpol in Guyana had issued a bulletin for Lopes, who has Guyanese and Dutch nationality, in connection with crimes related to weapons and explosives.
In 2006, Lopes was labeled by the New York Police Department as the city's most wanted fugitives. A reward was offered for information leading to Lopes' capture.
Lopes, a science teacher, had become obsessed with his ex-girlfriend, Amanda Hopkins, and angered that she had dumped him after discovering he was 10 years older than he had claimed, was married and the father of a young girl.
Prosecutors claimed Lopes sneaked into the 22-year-old Bronx teacher's Upper East Side apartment on the last day of school, June 25, 2004. Stashed in his duffel bag were a pair of black gloves, a black ski mask, a BB gun tricked-out to look like a .9-mm pistol, a stun gun and a serrated knife.
When Hopkins came home, Lopes attacked and choked her and
threatened the eighth-grade math teacher with the gun. He terrorised Hopkins – the niece of a federal magistrate in Florida – and threatened to kill her and then commit suicide.
Police later stormed the apartment and found Lopes holding a butcher's knife to Hopkins' throat. He was subsequently challenged by a K-9 dog and taken into custody. Lopes, an eighth-grade science teacher, was charged with attempted murder and attempted kidnapping.
His wife put up the family's house to secure his $250,000 bail, but Lopes jumped bail on November 16, 2004, and hasn't been seen since. On May 20, 2005, Lopes was tried, convicted, and sentenced in absentia to 15 years in prison. It is believed that he traveled to this country using his brother's travel documents.
According to a BBC report, Lopes was arrested in New Road in Chatham on Monday by officers who tracked him down after liaising with authorities in New York and the Metropolitan Police.
Lopes appeared before in court on Tuesday for extradition proceedings. He was remanded in custody until 14 May.
Around the Web