ANSA McAL has suspended its proposed multimillion-dollar biofuel project here even as government boasts of more bio energy initiatives.
"We really have suspended the project… unless appropriate land could be identified for us, we can say that the project is indefinitely suspended," ANSA McAL's Chief Executive Officer Anthony Sabga III told Stabroek News in an interview from Trinidad yesterday.
Sabga explained that since February of this year, when he first reported the company turning its back on lands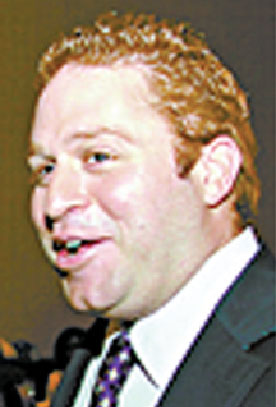 in the Canje Basin that were not feasible for the ethanol project, estimated to be worth US$250M to US$300M, he has not received correspondence from government. "There has been no more communication with the government… what they then came back to us with really could not work," he said.
When asked for an update on the project, Minister of Agriculture Dr. Leslie Ramsammy told this newspaper that the Ministry of Natural Resources was still assessing geographical land mass and the company's specifics. He informed that ANSA McAL had rejected two land proposals and had said that it needed river access to lands also. However, he explained that for the company to get the area requested there had to be many studies of the mapping to determine if it will be in violations of any regulations or laws. "ANSA McAL has asked for reassigned lands in the intermediate savannahs. They want river access. They are still interested… the Ministry of Natural Re-sources is determining that because it is not as simple as just identifying a piece of land," he said
"We have to investigate to see if doesn't impinge on the LCDS (Low Carbon Development Strategy) and so forth. It takes time. There are also studies to be done on trees and all those things, so that is still there…. [I] cannot give you a time frame when it will be done because, like I said, it is a long process," he added.
The company earlier this year said that it was forced to turn its back on 40,000 hectares of land in the Canje Basin after its feasibility tests confirmed that the soil and rainy conditions proved the area useless for its project.
"100,000 hectares was put into consideration for an ethanol project subject to a feasibility study… In August 2012 that report informed us that the land in the Canje basin was not suitable," Sabga had said.
"The sedimentary rocks… make the soil in that area not suitable. There is also the fact of torrential flooding… Lack of drain ability did not lend to mechanised farming… that Canje land is not suitable for us," he observed.
Sabga said that his company went ahead with the study not heeding advice from locals and technical experts that the Canje area was not suitable for sugar-cane farming and was more appropriate for rice farming.
However at, the opening of the bioethanol demonstration plant in Albion last week Ramsammy announced that two foreign investors were looking at investing in the same Canje Basin.
Ramsammy told Stabroek News that the two companies, a Malaysian/China group and one from India, have already signed Memoranda of Understanding (MOU) with government. "There are a Malaysia/China group we have already agreed to the MOU, they will begin work soon… the Indian, they are here right now. The company already has local offices. They are here and they too will begin work soon," he said.
Asked the names of the companies Ramsammy stated that he would first have to seek permission from the companies before he discloses their names. "I will have to speak with them to determine that… I will see if they want to give their name, given the circumstances, "he said.
The Indian company is expected to undertake a feasibility study in the Canje Basin and will be looking to see if planting of sugar cane and palms on a large scale for bio fuel is profitable here.
Sabga said that he has learnt of the companies and wishes them "the best of luck" in their quest in the area. He said the move signals to his company that government has moved ahead and ANSA McAL, a regional conglomerate with an increasingly strong presence here,  is also looking at alternative jurisdictions in the interim. "It seems to us that they have moved ahead and subject to the government giving us suitable land we have no project…so we have started looking at other jurisdictions," he said.
The ANSA prospecting here had got off on a controversial footing when it was disclosed in the Trinidadian press in February of 2012  that the company had signed a Memorandum of Understanding with the Bharrat Jagdeo administration in September, 2011, two months before the general elections that year. Prior to that report there had been no disclosure by Georgetown.
Around the Web