The opposition parties say they've taken note of the "excessive force" being used to apprehend alleged bandits resulting in deaths, but according to Police Commissioner Leroy Brumell, the police's actions are justified as they do not "use more force than is necessary".
The issue of extra judicial killings surfaced again, after three young men were killed during what police described as a "shootout" three Saturdays ago on South Road. The police's version of events differs greatly from that of eyewitnesses who claimed that the men were killed in cold blood and were not in possession of any of the guns the police said they found.
When asked recently to respond to the claims of excessive force being used by police officers, Brumell told Stabroek News, "… I say one thing, if you see something come forward, come forward and tell us and we will investigate."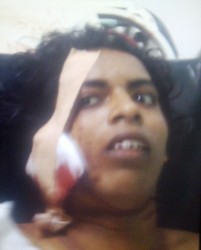 He said that in his opinion police officers do not use excessive force when apprehending criminals. "You don't use more force than is necessary. If a man got a gun, you don't use more force than is necessary," he stressed.
He stated that once the police are threatened they will protect themselves. "Obviously they got to protect themselves," he said adding that in relation to the South Road incident which resulted in the deaths of Romario Gouveia and cousins Jermaine Canterbury and Mark Anthony Joseph, "I got OPR [the Office of Professional Responsibility] also in that investigation and we are still doing some work. If people got information let them come forward." He said that to the best of his knowledge none of the eyewitnesses who have a different version to the police's version have come forward.
How policemen should behave when armed is clearly stated in Numbers 30 and 31 of the Force's Standing Orders.
Number 30 states: Ranks entrusted with firearms will handle them with care and use them in a non-discriminatory manner. "The undermentioned will be guiding principles for their use:-
(a)          The use of firearms must be resorted to only when other means are found ineffective to deal with the situation;
(b)          The degree of fire used, should not be more than necessary to deal effectively with the situation;
(c)           Whenever possible, warning must be given before using a firearm;
(d)          When it has been decided to open fire it must be borne in mind that this course of action should be preventive and not punitive;
(e) If it becomes necessary to open fire, such fire will be directed at the target, not over the target's head and care must be taken to ensure as far as possible that innocent persons are not hit;
(f) Fire must cease immediately after the desired effect has been accomplished;
(g)          Firearms will not be discharged at a fugitive offender."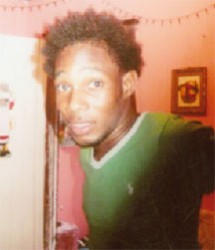 Number 31, which has the heading 'Use of Firearms' states: "The undermentioned are guiding principles when a rank issued with firearm may fire. At all times these instructions must be recorded in ranks' Pocket Books and read to them when they are issued with firearms and sent on duty. An entry must be recorded in the Station Diary at the same time of the parade that this was done. All Constables with less than two years' service will copy these instructions in their Pocket Book, and will be questioned on parade as to their knowledge of them.
You may fire:-
(a)          When you are attacked and you apprehend serious danger to your person and unable to defend yourself by any other means;
(b)          When property you are ordered to defend is attacked and you are unable to safeguard it by any other means;
(c)           When an attack is made to rescue persons in lawful custody;
(d)          When anyone is found committing or about to commit a felony, burglary, shop breaking, store breaking, house breaking, arson or larceny and does not desist after warning and cannot be deterred or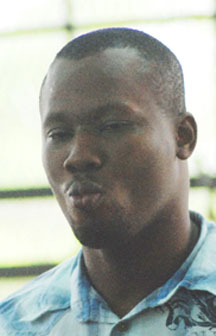 arrested by any other means;
(e)          To prevent any Police Station or Police Outpost from being overrun;
(f)          When so ordered by a superior in rank."
Long history
Opposition Leader Brigadier (rtd) David Granger during an interview with Stabroek News said that in most of the cases that have been brought to his party's attention, "we have seen evidence of excessive use of force" by the police in relation to the crime that is alleged to have been committed and the circumstances which have been described by the police and sometimes contradicted by the eyewitnesses.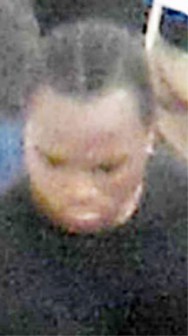 He said the issue of extra judicial killings has a long history because it has been rampant for a long period of time and had worsened over the last 20 years. He said "it is clear that the criminals started to attack the police in retaliation". He noted that the Guyana Human Rights Associa-tion (GHRA) documented these extra judicial killings in a 2002 report: 'Ambivalent about violence: A report on fatal shootings by the police in Guyana 1980 to 2001'. As far as APNU is concerned, he said, the procedures under which police are to open fire are covered by law and also by police regulations.
According to Granger, there have been very few prosecutions of police for their behaviour in these instances. An exception was the Agricola shooting last September, where the story given by ranks was contradicted by eyewitnesses resulting in the police being charged.
He told Stabroek News that residents of several poor and depressed communities have complained about extra judicial killings and there have been relatively few prosecutions in these instances.
"Our position is that there should be due process. Persons who have been accused of committing offences should be arrested; they could be interrogated and brought before the court," he said adding that in the opinion of APNU, "the killings are excessive and very frequently they do not seem to be justified."
Granger who has a wealth of experience in the area of security, said it was hard to tell why these excessive killings occur and the police are the ones who ought to be answering that question. He said that in the APNU's view there are at least five factors that lead to this: the poor level of training, the attitude and the mind set of police officers; the permissive attitude on the part of the administration which does not seem to insist on high standards of behaviour; lax enforcement of the law and regulation by the police administration; a dilatory process of bring persons to justice; and that civil society in general seem to have adopted a very tolerant approach to extra judicial killings.
He said that in the past there for groups of persons, for example the "Justice for Jermaine committee", and other committees which have arisen to call attention to particular incidents but "these have not enjoyed the support of wider civil society and generally the efforts of those committees have been ignored." In this regard, he said there has been no pressure against the administration or the police force, to improve its behaviour.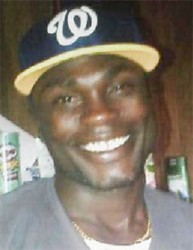 Asked why these efforts have been ignored, Granger said that in his personal view it is because most of the time the victims are poor, come from depressed background/households and may have committed minor offences or misdemeanours previously. As a result of this, he said, they are stigmatised and stereotyped, adding that those previous offences might have had nothing to do with why they were shot.
Granger was a member of the Disciplined Forces Commission (DFC) appointed by the president in 2003 to look into the operations of the Disciplined Forces –the Guyana Police Force (GPF) the Guyana Defence Force, the Guyana Prison Service and the Guyana Fire Service—and make recommendations with a view to promoting their greater efficiency.
Asked about the DFC Report, Granger said most of the recommendations made concerned mainly the GPF although all four services were investigated. He explained that the Terms of Reference (TOR) were framed to give priority to producing a preliminary report on the police before the other three were looked at.
He said some of the factors which the commission felt were contributory to the police's behaviour were low salary, poor training, weak enforcement and also there was a weak regulatory system for the Police Complaints Authority (PCA) and the Office of Professional Responsibility (OPR).
In the case of the PCA to which relatives of victims could make complaints, the DFC had recommended that it be given a special investigatory arm as it would submit its report to the police which had done the shootings in the first place. "We felt that was unsatisfactory… Obviously it had to recruit its own detectives to do so [investigate], so that the PCA could make a credible complaint to the DPP," he said.
Granger stressed that police certainly have to be paid better and trained differently.
In the case of the OPR, he explained that this entity can only conduct investigations with the permission of the Police Commissioner. He noted that this entity has no independent authority but rather is "a section within the commissioner's office and we felt that was unsatisfactory". He said that when the West Demerara teen was tortured by the police at the Leonora Police Station there was an inquiry by the OPR but only a part of the inquiry was published.
Granger told this newspaper that although a lot of policemen are placed before the courts for misdemeanors such as bribery and other malpractices, there has not been a determined effort to stamp out killings.
He said it was hard to say if all those recommendations were taken on board as the commission last sat ten years ago. He said some of them have been partially accepted but generally they haven't been implemented in the way the commission intended them to be.
He said the killings are an indicator of the incompetence of the ministry which has responsibility for the police. He said it was part of the immaturity of the police that they had to rely on killing people as a means of law enforcement. "I say that there certainly needs to be reform at the highest level. There needs to be a change of attitude at the level of the Ministry of Home Affairs and there needs to be a different approach to law enforcement by the police force both in terms of its regulations and training."
He called for "swift and independent investigations by the state into each individual act of killing". Granger said that this ought to be done to let policemen know that their misbehaviour is not going to be tolerated.
Alternatives
Meanwhile Alliance for Change (AFC) leader Khemraj Ramjattan opined that many of these persons are deliberately killed while pointing out that there are non-lethal means police can use to subdue and capture alleged criminals.
In an invited comment, he told Stabroek News that during his career both as a defence counsel and as a prosecutor he had heard of scenarios where persons were killed by the police as they were reportedly in the process of committing a crime but eyewitnesses tell a different version.
"I always take the police version with a pinch of salt. But there have been known cases where you had people first drawing at the police and the police retaliating," he said adding that he hoped a thorough investigation would be done into the South Road incident as had been done in similar cases previously.
Ramjattan stressed that "the rules of engagement have to be very stringently be adhered to and I find that sometimes our police force gets trigger happy too quickly and that is what causes sometimes innocent lives being lost…".
He called for there to be "plenty more training" and "intelligence", since unnecessary deaths can occur.  According to him, while he was a member of the PPP government and even now in Parliament he has questioned why there was no first resort available to the police such as a Taser or devices that could knock persons out without killing them. "If you go there and the fellows want to attack as a first line of attack you can use other non-fatal or non-lethal shooting and bring in these pieces of equipment that can be used and that could avoid these kinds of things," he said.
According to Ramjattan since this is not happening one can make the deduction that when the police go to them, "police want them dead because trials are ending up with too many acquittals or the trials are too lengthy and taking a course that the police don't like. So you just finish them off…"
Asked if he plans to take up these issues with the subject minister and/or the Commissioner of Police or take them before the National Assembly, he said, "We are going to be raising a lot of matters in the National Assembly but we know that the minister of Home Affairs is hopeless he can't solve anything and now he has his hands full with the management of freedom house and all that is occurring there. He wouldn't have time. But in any event, … for a number of years these things were being perpetuated similarly and nothing was being done was being done by him. He has to go. There is no doubt in my mind and there is absolutely no quality of stewardship from him and that is why the AFC has taken that no confidence against him and will not vote for any legislation that he brings," he stressed.
Co-president of the Guyana Human Rights Association (GHRA) Mike McCormack said there was a range of responses to this issue, some of which are determined by the circumstances and others by the Constitution which speaks about the right to life.
He said that on a practical level when looking at the inclination to shoot, one has to look at the prevalence of guns as well as the sense of frustration felt by the police that so many cases end up in court but are badly prosecuted allowing the criminals to get off.
GHRA had concluded in its 2002 report that the failure to hold coroner's inquests constitutes the most important contributory factor to deaths by police shooting. Among the recommendations made back then were for the holding of coroner's inquests, the scrapping of the PCA and the review of internal procedures of the GPF with respect to the discharge of firearms.
 Alleged extra judicial killings
The relatives of Corentyne resident Delon Hawker may never know how he died and though only a little more than a week has passed since his death they have already given up hope that they will get justice. Police and residents of Mahaicony had labelled Hawker, a bandit who was shooting at the police but relatives said there were inconsistencies that question this including the fact that Hawker was shot once to the region of his heart and had no wounds to the back which would have been consistent with him running from the police.
Hawker, 28, and another person had allegedly broken into a house belonging to Veerapen Jebode and his wife, Gangawatti, at Good Faith, Mahaicony and escaped with over $1 million in jewellery and a small amount of cash, a cellular phone and other articles.
Gangawatti and a neighbour boarded a minibus with the bandits and they were at the next village-Dundee Mahaicony-when they saw the police vehicle approaching and shouted for the driver to stop.
It was stated that when the vehicle stopped, the bandits jumped out and started to run and the police opened fire on them; one collapsed and died while the other escaped. A snub-nose revolver and a pistol along with a bag containing a pair of binoculars, a cell phone and a cap were also found. Police had arrested a man fingered as the accomplice but he was subsequently released.
Speaking about the South Road killings, McCormack said police have so far not provided any convincing evidence that points to the justification of their actions. He said that in his opinion there should be a monopoly on guns with the police being the only ones allowed to be in possession of them
Granger, when asked for his reaction to this shooting said his party takes death seriously and in the event that this happens there should be a formal investigation, preferably by an independent tribunal, not an internal investigation by the OPR or the police themselves.
He noted that there are many retired judges who can conduct such an external investigation, even single handedly (a one man tribunal). He said that these investigations could be conducted cheaply and quickly.
Police had said they had staked out the hotel based on information that an occupant was the target of an impending robbery. According to the police, at around 8.30 pm, three men exited a white car bearing registration number PPP 8539, which had stopped on Alexander Street, a few feet away from the hotel. Police say they challenged the three men as they were making their way to K&VC Hotel and the men opened fire, forcing them to return fire. Police later revealed that they had recovered a wig and two guns along with spent shells from the scene.
The trio was later identified as the three Albouystown youths.
Persons in the area had said that after the men were shot they were thrown into a police vehicle which sped away from the scene. Canterbury, 21 was pronounced dead on arrival at the Georgetown Hospital while Joseph, 19, died shortly after. Gouveia, 19, sustained a single gunshot wound which entered behind his right ear and exited through his right cheek. He was communicating with relatives and friends and was given a good prognosis by doctors. He was even transferred from the High Dependency Unit of the hospital to the ward, an indication that his condition was not too serious. Two days later the hospital contacted his relatives to say that he had died. Gouveia's father had explained that the nurse told him that he was panting for breath and despite their best efforts he succumbed. The other two men had multiple gunshot wounds to their bodies.
According to eyewitnesses, the men were instructed to lie on the ground before they were shot. One man had said that just before the shooting, one of the men was cornered at the corners of Camp Street and South Road and when he emptied his pockets all he had was a cellphone.
Retired police commissioner Winston Felix stated that in both cases the police's story did not seem to match the available evidence. "These shootings suggest that the police are not intent on arresting criminals but killing under any set of circumstances is the desired end game; an attitude observed even at very high levels. Therefore, police wrongdoings seem sanctioned from the top where the need for corrective action is not the desired course of action", Felix who had a wealth of knowledge about extra judicial killings as many had occurred during his tenure as top cop.
He told Stabroek News that these "two unnecessary shootings make the force look incapable of resolving the least testy matters safely, and fatality must be the result."
An incident similar to that of the South Road killings occurred at Meten-Meer-Zorg and claimed the life of Kirk Bacchus.
Police had said in a statement that acting on information received about a planned armed robbery, they staked out an area at Kastev Housing Scheme, Meten-Meer-Zorg. Around 10 am, police said, two cars bearing number plates HB 7644 and PPP 9366, drove up and four men, two of whom were armed with handguns, exited the vehicles.
"The police ranks challenged the men who opened fired on them. The police returned fire fatally wounding Kirk Bacchus, of Paradise, ECD. A 9 mm pistol with two live rounds was recovered," the police said, while noting that two of the other men have been arrested and the motor vehicles seized.
"The fourth man, who is armed with a firearm, escaped and is being pursued by the police," the police added.
A resident had given a different account to how Bacchus died on Tarla Dam located several streets from where the attempted robbery took place. She had said that when the police reached up with Bacchus he was alive and on the ground. According to the woman the man was turned over on his belly and shot twice in the abdomen. The woman had also disputed that the man was armed when he was shot.
To date there are still many outstanding questions including how Bacchus and the other man who is still at large, managed to evade the police drag net and make to all the way to Tarla Dam, several corners away.
Bacchus was wanted for the murder of Lakeram McKenzie, called 'Rambo,' which occurred in 2006; his sibling had been charged with that murder but was found not guilty.
Last June wanted man Randy Morris was cornered in an alleyway in Queenstown and riddled with bulletins following a high speed chase through city streets after he allegedly attempted to commit an armed robbery in Regent Street. His accomplice Troyan Moore was apprehended and later charged.
Morris was known to the police as he had been placed before the court on several occasions for gun related offences. Relatives said that when they viewed the body they counted at least 14 gunshot wounds including several to the head.
The police had said that ranks confronted Morris and he opened fire on the police, who returned fire and he was fatally shot. An unlicensed .32 Taurus pistol with five matching rounds was recovered, police said.
An eyewitness had told this newspaper that the police stood over Morris and riddled him with bullets even as he pleaded with the ranks to spare him as he had children.
Around the Web