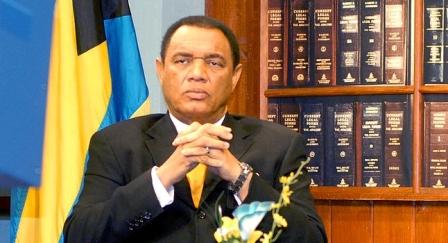 (Jamaica Gleaner) Bahamas Prime Minister Perry Christie has issued a warning that there is no bigger threat to the future viability of tourism in the region than crime.
Addressing delegates at the opening ceremony of the Caribbean Travel Marketplace at the Atlantis on Paradise Island in The Bahamas, Christie took time out to speak on the escalation in criminal violence, robbery and theft within the respective jurisdictions of the region.
Touching on the delicate issue, which appeared to make many stakeholders in the audience uneasy, Christie, a former tourism minister, argued that this was a problem that was being underestimated at the region's peril.
"It is a major problem for all of us," he declared.
Noting that the problem did not only manifest itself in crimes against tourists (which he said has statistically remained limited), he argued that the stigmatisation of entire nations or tourism destinations as crime-ridden enclaves was destructive.
"The combination of travel advisories against certain destinations, coupled with media publicity in the major markets discouraging tourism travel to certain destinations, is a trend that is bound to not only continue, but to accelerate and widen unless we manage to bring criminal activity down, way down, in our respective countries all across the region," Christie said.
Delicate balance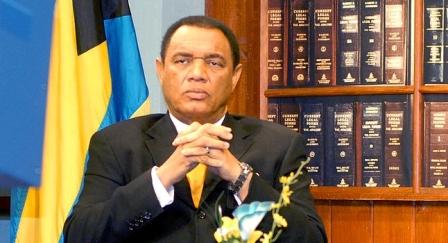 Admitting that a delicate balancing act was required, Christie said it was critical that tourism interests continue to aggressively market locations in the region as friendly places for the vacation experience.
He noted that such a characterisation remained largely true, but more effective policing measures must be put in place and sustained to ensure that the reality of the vacation experience lives up to claims of safety and security.
"I, therefore, challenge you again to expand and deepen the collaboration between the industry and national law-enforcement agencies so that this problem can be systematically and vigorously addressed and remediated on an ongoing basis," he added.
Comments

(Jamaica Gleaner) The Kingston pastor who was being sought by the Centre for the Investigation of Sexual Offences and Child Abuse (CISOCA) for allegedly repeatedly having sex with a 12-year-old girl before impregnating her, is now in jail.

CARACAS, (Reuters) – Venezuela's controversial Constituent Assembly yesterday ordered that cases of protesters detained this year be held in civilian rather than military courts, following complaints from various rights groups and the United Nations.

(Trinidad Express) Did mechanic Randy Ramkissoon scarifice his own life to save his wife and three young children when an intruder entered their home on Saturday night?

CARACAS,  (Reuters) – Venezuelan President Nicolas Maduro yesterday called for military exercises after U.S.

(Trinidad Express) Britain's Foreign and Commonwealth Office (FCO) on Friday updated its travel advisory on Trinidad and Tobago.