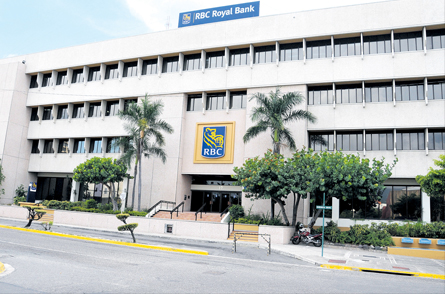 (Jamaica Observer) RBC Royal Bank Jamaica (RBCJ) plans to close four branches and lay off 10 per cent of its staff.
Over the next three to four months, the bank will close Cross Roads, Linstead, Santa Cruz, and Spanish Town, leaving 13 branches open.
After the reorganisation, which is part of a two-year plan to return the bank to profitability, RBCJ will have 70 less employees than the approximately 700 currently on its payroll.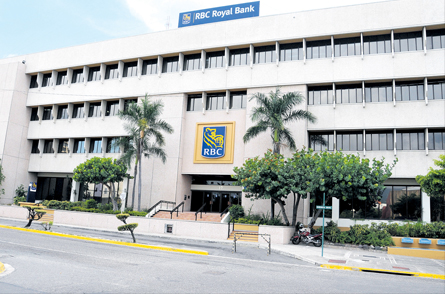 It also won't have any offices in the parishes of Hanover, St Thomas, Portland, and Trelawny, while its Portmore location will be the only walk-in store serving St Catherine.
"We've done a strategic review to ensure that our franchise is returned to profitability," said Roger Cogle, market head personal banking at RBCJ.
The company looked at cost control and identified the branches that were underperforming, according to the bank manager. The review also showed ways for the bank to improve its revenue and grow its client base.
"We recognise and are committed to turning around the franchise and returning RBCJ to profitability over the next two years by increasing our revenue and decreasing the cost base," Cogle told the Jamaica Observer.
Apart from enhancing overall efficiency, RBCJ also aims to increase the number of products and service it offers, such as a National Housing Trust (NHT) mortgage package.
The rationalisation plans still await approval — RBCJ has initiated discussions with the Bank of Jamaica (BOJ) and the Ministry of Finance — but the closure of the four least profitable branches in its network are expected by May 2013.
Even though the branches will be closed, customers will still have access to the automated banking machines (ABMs) that are currently at the locations.
Additionally, most of the accounts at Cross Roads branch will be moved to RBCJ on Dominica Drive, but customers will have the option to bank at any of the other five branches in Kingston.
Account holders at Linstead and Spanish Town will have the option of using May Pen, Portmore or Kingston offices, while RBCJ's Santa Cruz clients can go to Black River or Mandeville, even though they are 20 to 30 kilometres farther away in either direction.
Ultimately, clients will be able to choose which branch they want to bank at, according to Cogle.
After the closures, the leaner, more efficient commercial bank hopes to get more of its clients using online banking, while it plans to send sales teams to companies to appeal to employees by bringing retail banking to them.
The bank has been making losses over the last three years, mainly due to bad debt.
BOJ statistics and RBCJ's financial statements revealed that the commercial bank incurred some J$7.5 billion in losses over the three-and-a-half years to September 2012.
"Low or negative growth in most of the countries in the region have contributed to weak overall growth in the banking sector as a result of subdued movements in the loan book, increases in the non-performing category, and resulting downward pressures on profitability," said Cogle. "As a responsible financial institution we have strengthened our provisions for credit losses as a result of this."
RBCJ has managed to maintain a substantial capital base (J$9 billion as at September 30, 2012) to cover its customers' deposits.
What's more, RBCJ's parent is the largest bank in Canada, by assets and market capitalisation, and its banking system was ranked as the "soundest" by the World Economic Forum for a fifth consecutive year.
Across the Caribbean, RBC's operations are well capitalised, with a capital base of TT$16.9 billion (J$246 billion) and a group capital adequacy ratio of 13.4 per cent — a level that is well in excess of required regulatory thresholds.
"This strong capital base allows us to significantly increase loan loss coverage on impaired loans and advances and to pursue our strategic focus on investment for growth," said Cogle.
Comments

SANTIAGO, (Reuters) – Pope Francis publicly expressed "pain and shame" yesterday over the rape and molestation of children by priests in Chile and later listened, prayed and cried at a private meeting with victims.
CARACAS,  (Reuters) – Rogue Venezuelan helicopter pilot Oscar Perez was killed in a police operation on Monday along with six other anti-government militants, the interior minister said yesterday, spurring opposition complaints of human rights violations.

(Trinidad Express) An Arima man was shot dead in his home on Monday night.

CARACAS, (Reuters) – Venezuelan authorities yesterday arrested five members of a "terrorist cell" linked to self-proclaimed rogue Venezuelan helicopter pilot Oscar Perez, and killed several other militants during a shootout in a poor area outside Caracas.
BRUSSELS, (Reuters) – European Union officials have proposed removing eight jurisdictions from the blacklist of tax havens the bloc adopted in December, in what critics may see as a blow to its campaign against tax avoidance.