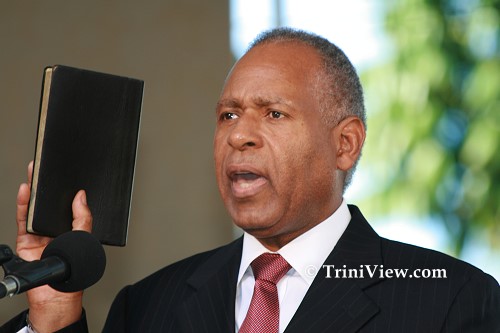 (Trinidad Express) Former Prime Minister Patrick Manning suffered a seizure at his constituency office in San Fernando this afternoon, and is tonight at the Emergency Department of the San Fernando General Hospital.
Hospitals officials have confirmed that Manning underwent a CT scan on the brain, and taken to the resuscitation room.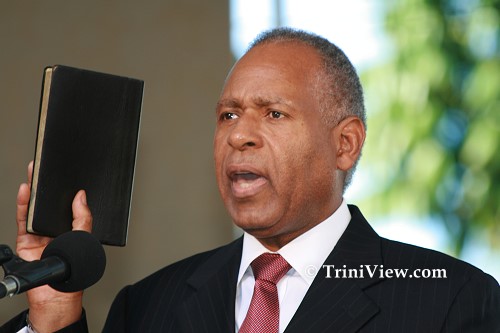 He was said to be sedated and being monitored by neurologist Dr Kanta Ramcharan and Head Emergency, Dr Ricardo Narinesingh.
The Express was told that Manning suffered a seizure at his constituency office at Coffee Street, San Fernando at around 4 p.m and was brought to the hospital by ambulance.
On the night of January 23 last year, Manning suffered a stroke at home, and taken to the San Fernando General Hospital before seeking treatment in the United States where he underwent physiotherapy, speech and occupational therapy treatment. He has been away from Parliament on medical leave since that time, and has limited strength on one side of the body.
However, he attended the Calypso Fiesta at Skinner Park, San Fernando earlier this month, and was on the streets of the city during the Carnival.
Manning has been the member of Parliament for San Fernando East since 1971.
Comments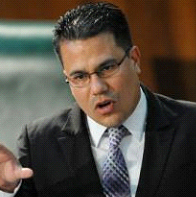 (Jamaica Gleaner) Decades of terrible fiscal policies, which have pushed Jamaica's debt burden to unbearable levels, have forced the country to seek alternative assistance, and set the platform for nations like China to partner with the island for mutual benefit, Senator Matthew Samuda has said.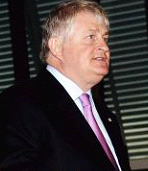 (Jamaica Gleaner) Digicel Group founder and chairman Denis O'Brien holds the largest stake in Deep Blue Cable, the new entity that aims to string the region with underwater fibre-optic cables.

CASTRIES, St. Lucia, (Reuters) – The prime minister of the small Caribbean country of St.
SANTIAGO,  (Reuters) – U.S. Vice President Mike Pence urged Brazil, Peru, Chile, and Mexico to break ties with North Korea on Wednesday, adding that "all options" are on the table with regards to the Asian state.
MARACAIBO, Venezuela, (Reuters) – Venezuela authorities are investigating the theft of animals from a zoo in western state of Zulia that were likely snatched to be eaten, a further sign of hunger in a country struggling with chronic food shortages.