(Jamaica Gleaner) Crime-scene investigators were yesterday called to a scene along March Pen Road in St Catherine where the body of eight-year-old Tamera Laing was found in a pit latrine.
Tamera was a grade-three student of McCauley's Primary School in St Catherine.
Her body was in an advanced state of decomposition.
When The Gleaner visited the McCauley's Primary School, teachers and students were grief-stricken.
"When I heard she went missing, the entire school was sad. Now that it has been revealed she was murdered,we have to get counselling for all," said Principal Claudia Byer.
The initial discovery was made by a man who was using the latrine. The man, who reportedly looked inside the pit and saw two feet, is said to have fainted upon realising it was the child.
Tamera had been reported missing since Saturday.
Her body was found a day after the body of four-year-old Natasha Brown was recovered from a sinkhole in Duanvale, Trelawny, and hours before the body of a newborn was found, also in Trelawny.
In the latter case, the baby's teenage mother and grandmother have reportedly been taken into custody.
Yesterday, as news was surfacing about the two latest incidents, Minister of Youth and Culture Lisa Hanna expressed outrage over the killing of the four-year-old and urged Jamaicans "to take seriously their responsibility for the care and protection of children in their communities and the nation in general".
Hanna said the instances of children going missing or being the subject of violence often leading to death are too prevalent.
She added that the expansion of community mental health and counselling services are urgently required as part of a concerted campaign to assist persons to deal with domestic conflicts, other interpersonal disagreements and psychological issues.
Yesterday the Office of the Children's Registry (OCR) also appealed to parents, guardians and community members to be more vigilant in the care and protection of children and to immediately report suspected cases of abuse to the registry. The OCR reminded the public that reports concerning missing children must be made to the nearest police station or by calling 119 or the OCR at 1-888-PROTECT (776-8328).
Comments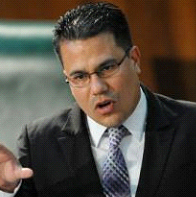 (Jamaica Gleaner) Decades of terrible fiscal policies, which have pushed Jamaica's debt burden to unbearable levels, have forced the country to seek alternative assistance, and set the platform for nations like China to partner with the island for mutual benefit, Senator Matthew Samuda has said.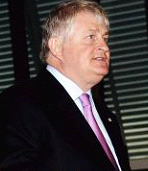 (Jamaica Gleaner) Digicel Group founder and chairman Denis O'Brien holds the largest stake in Deep Blue Cable, the new entity that aims to string the region with underwater fibre-optic cables.

CASTRIES, St. Lucia, (Reuters) – The prime minister of the small Caribbean country of St.
SANTIAGO,  (Reuters) – U.S. Vice President Mike Pence urged Brazil, Peru, Chile, and Mexico to break ties with North Korea on Wednesday, adding that "all options" are on the table with regards to the Asian state.
MARACAIBO, Venezuela, (Reuters) – Venezuela authorities are investigating the theft of animals from a zoo in western state of Zulia that were likely snatched to be eaten, a further sign of hunger in a country struggling with chronic food shortages.