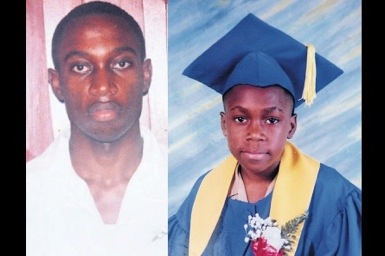 (Jamaica Observer) TWO brothers were shot and killed by gunmen who invaded their family home in Portmore, St Catherine, on Thursday night. A third family member was injured in the attack.
According to the police, 26-year-old Kemar Johnson and his 19-year-old brother Dexter were at their Portmore Drive home with other family members at around 10:30 pm when four gunmen entered the house and began removing valuables.
"The gunmen, who were waiting in the area in a seven-seater vehicle, ran into the house and just started to fire," a male resident told the Jamaica Observer yesterday.
The frightened man said there were several explosions.
"From where I stood, I heard about a dozen shots," he added,
Another resident said that it appeared the Johnson brothers, who were shot multiple times, had confronted the gunmen. Both were rushed to hospital where they were pronounced dead. The third family member was admitted.
"All now mi cyann believe what happened. I was at home watching television when I heard the loud explosions," the man related.
"Jah know, how dem deal wid di youth dem so? A nine shot dem give di two a dem enuh star," he added.
Yesterday, the men's mother, 54-year-old Sylvia Johnson, was still in disbelief.
"Look how dem come tek mi son dem from mi. Mi children don't trouble people," she said as she wailed.
According to Johnson, Dexter had done well in the Caribbean Advanced Proficiency Examinations and was on his way to the University of Technology.
"Him seh him was going to study forensics," shared the distraught woman, who had to be consoled by a family member.
The St Catherine South Police are investigating the incident.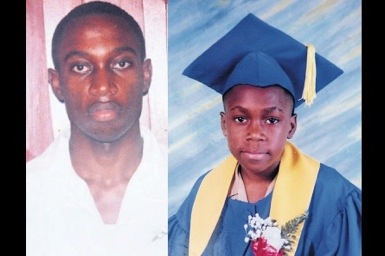 Around the Web