(Barbados Nation) Police investigators were yesterday working with the Customs Department to determine from which country 18 disassembled firearms were shipped into Barbados.
They were also looking for a fourth suspect in connection with Tuesday's weapons discovery at a Christ Church home, which included various calibers of guns and ammunition.
The suspected involvement of a Customs broker and a mechanic among three people held by lawmen has triggered an intelligence operation headed by the Drug Squad Unit.
Noting that any significant find of small and long range weapons created a present and consistent danger to the development of any country, crime chief, Acting Assistant Commissioner of Police Mark Thompson told the WEEKEND NATION that the discovery of a cache of weapons was a clear indication of the Police Force's determination to "successfully manage the mischief".
He attributed the discovery to the Force's systematic method of using a team approach by its investigative and intelligence units.
Reports indicated that investigations might point to an avenue that was probably being used for smuggling firearms into the country in the past.
Charges are expected to be brought against the suspects today.
Comments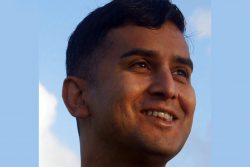 (Trinidad Express) Guyanese writer Imam Baksh was last night presented with the 2018 CODE Burt Award for Caribbean Young Adult Literature.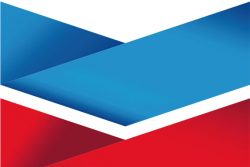 (Reuters) – U.S. oil major Chevron Corp has evacuated executives from Venezuela after two of its workers were imprisoned over a contract dispute with state-owned oil company PDVSA, according to four sources familiar with the matter.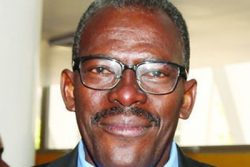 (Trinidad Guardian) Minister of National Security Edmund Dillon and Attorney General Faris Al-Rawi yesterday met with the United Nations Resident Coordinator Richard Blewitt and Protection Officer of the United Nations High Commissioner for Refugees (UNHCR) Ruben Barbado, over last Saturday's repatriation of 82 Venezuelans.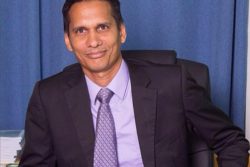 (Trinidad Express) Teachers will no longer mark the School Based Assessment (SBA) from September unless compensated, says President of the Trinidad and Tobago Unified Teachers Association (TTUTA) Lynsley Doodhai.