(Trinidad Guardian) When taxi driver Sunil "Bobby" Mathura told his family he was on his last trip, little did they know his life was going to end that night. Mathura, 39, of Sookhoo Trace, Claxton Bay, was shot five times while driving home on Wednesday along the Macaulay Road Extension. Police said around 5.50 pm, the father of two was near the Junior Sammy Limited stockyard when a man in a pick-up pulled alongside his blue Nissan Sunny B-14 and shot him. Residents in Macaulay who heard the shots checked the area and found Mathura slumped behind the steering wheel with gunshot wounds to the face, jaw, neck and chest. By the time police, led by Snr Supt Cecil Santana and ASP Zamsheed Mohammed, arrived at the scene, he was already dead and his killer long gone.
Both police and family members believe a hit was placed on Mathura's life and he was lured to the lonely road by two women who pretended to be passengers. His aunt, Paramdai Ramadhar, said the murder had the family baffled since he was a quiet, yet friendly person. "We don't know why but we are thinking that he was lured into that area by the women," Ramadhar said. Based on the information she received from another relative who worked taxi on Wednesday evening, she said Ramadhar was approached by the women who asked to be taken to Macaulay. Explaining that Springvale/Forres Park taxis would not usually go to Macaulay, she said Mathura was on his last trip and decided to help the women by passing through the connector road. Police believe on his way back, his killer flagged him down and shot him five times with a .45 pistol.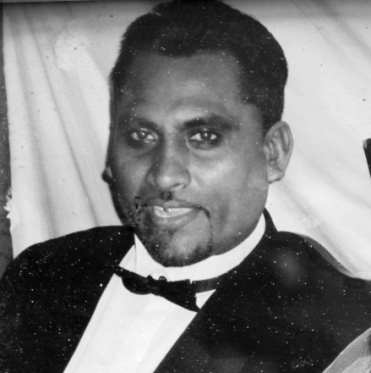 Ramadhar said it was strange that the women came to the Springvale/Forres Park taxi stand when the Macaulay taxi stand was a short distance away. Police have ruled out robbery as Mathura's fares, wallet, cellphone and other items were in the car. His mother, Cathy Mathura, said he would usually have his children—Chris, 8, and Christalie, 6—in the car after school. "I was home when I heard Bobby got shot so I called his father and told him. I did know if he had died or if he just got shot but later I heard he had died," she added. She said Mathura was a fishermAn but because he wanted extra money to buy items for his children he decided to work as a taxi driver. She added: "He said he was not making much in the sea. He had the car so he said let him run a little taxi so he will have a bit of extra money because the children needed things. "When I saw him last and I asked him where he was going. He told me he was going to work taxi and that was it," his mother said.
Around the Web