(Trinidad Express) Less than two months after being appointed Minister of National Security, Gary Griffith is moving to bring new laws to "cut off the artery for money laundering and slush funds".
He has already drafted legislation to this effect, Griffith told the Sunday Express yesterday.
In his quest to go after the "big fish", Griffith has come out in support of the Civil Assets Forfeiture legislation, as proposed by legal expert on white collar crime, David West and said such legislation would also effectively deal with drug cartels and gangs who acquire major assets through the drug and arms trade.
Since his appointment, Griffith has come out openly against gang leaders who he said are benefiting from the State's social programmes.
Trinidad and Tobago's gangs, according to a recent report by United States think tank the Council on Hemispheric Affairs (COHA), are strong enough to pose "a challenge to state sovereignty".
According to the report, "as it now stands, gangs have a stronger hold on the Trinidadian population than its government does".
Griffith warned that while this civil forfeiture legislation will be intended to cut off the gangs' financial sustenance, persons in the private and public sectors, party financiers and even "innocent" friends and relatives, who may hold the bag for others, will not be spared.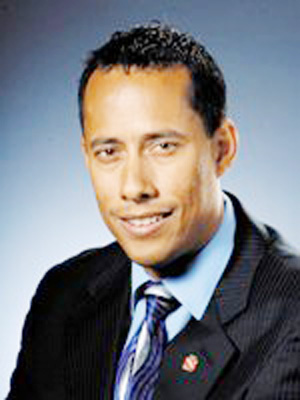 "Everybody is attacking us for not going after the 'big fish', well, the ultimate way to deal with it once and for all is through this civil assets forfeiture approach if and when it becomes law, which simply means that any citizens of this country who cannot account for how he or she acquired assets, which involves real estate or any other fixed assets, can have those assets seized and can be charged.
"So if you have three houses, four boats, TT$3 million in the bank, you must show how you acquired those assets," Griffith added.
He said the Integrity Commission (IC) is limited in that a person who holds public office can simply hand over his assets to his in-law or very good friend, who unofficially is your business partner, and because of the fact that these persons do not fall under the Integrity in Public Life Act, they will not be pursued.
Griffith added that other groups, such as non-governmental organisations (NGOs) or community groups, which receive large chunks of funds to carry out their operations, will also be accountable under this legislation.
He said as Minister of National Security, while part of his responsibility is to deal with crime and law enforcement, and while this remains his focus, white collar crime also has to be dealt with.
"This legislation is a very excellent tool to end corruption," he said.
Around the Web