(Trinidad Express) Months after his mother, father and brother were gunned down, fate did not spare another relative when he was shot dead on Sunday night in the same area his relatives were killed in May.
The victim, 31-year-old Norell James, and another man, who remained unidentified up to last night, were walking through a track off Mercer Road, Diego Martin at 7.45 p.m. when gunshots rang out.
Neighbours telephoned the police and a team of officers arrived on the scene where they first found the body of the other man.
Police said although they don't know him by name, he is known in the area as a cocaine/crack addict.
While cordoning off the scene, investigators stumbled on the body of James.
After the area had been examined, both bodies were taken to the Port of Spain Mortuary.
James' body was brought to the Forensic Science Centre in Federation Park yesterday.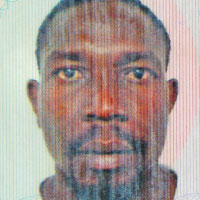 His mother-in-law, Salome Sirjoo, told reporters she knew him as a very nice and helpful individual and his alias was "Junior Gong".
She speculated that he was not the intended target on Sunday night but rather he was in the wrong place at the wrong time and that the other victim was the target and James merely got in the way.
She also spoke about guns being brought in by "big businessmen" and "the poor man" using these guns.
In May, James' younger brother, alleged gang member Timothy James, along with their father, George James, and their mother, Theresa Nelson, 55, were gunned down at their Mercer Road, Diego Martin home.
On that occasion, gunmen sought out Timothy James but they murdered the elder members of the family as they were potential witnesses.
Timothy James, who was out on bail on gun possession charges, was very well known to the police. Although he was also a suspect in a number of shootings in the area, there was never enough evidence against him that would lead to an arrest.
Police said the gunmen shot James twice, killing him on the spot. His parents, James and Nelson, walked out their small, ramshackle house when they heard the gunshots.
The gunmen then turned on them and opened fire, hitting both James and Nelson several times about their bodies. They, too, died instantly.
The killing of Norell James and the unidentified man take the murder toll for the year to date to 352.
Around the Web