Guyana Basketball Association Federation (GABF) General Secretary Michael Burnett stated that the Linden Amateur Basketball Association (LABA) will continue to be officially suspended until they accept the federation's decision of uplifting the ban on Retrieve Raiders national centre Dwayne Roberts.
In an exclusive interview via telephone, Burnett said: "LABA refused to accept our decision and we suspended them. There position is very misguided especially with the penalty given to Roberts.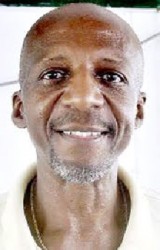 "LABA censored a player for a sanction, the player appealed to the federation and we found the sanction to be too excessive. We reduced it to the time served already and Mr. Roberts is officially not suspended anymore. He is afforded all the privileges of any other player," added Burnett.
Questioned on what is required for the suspension to be lifted from LABA, Burnett said: "LABA just needs to accept the decision then everything will be back to normal".
He added: "The problem is that LABA is now jeopardising the position of all their players. The federation will not allow any player from that suspended association to compete in any tournament sanctioned by the GABF or any other association."
Retrieve Raiders Basketball Club President Richard McDonald during an invited comment stated that LABA is solely responsible for their current suspension brought upon them by the federation.
"The association brought it on itself. If you are the parent body, you expect the groups under you to adhere to your decisions.
"It befuddles me. I can't understand why they are taking this stance. You don't blatantly disregard the decision of the GABF. They initially told us that we can't appeal to them and that we have to appeal to the GABF. Now that we did that, they are now crying wolf," added McDonald.
Questioned if his club will be attending the special LABA meeting today at the Mackenzie Sports Club Lounge to discuss the recent standoff with the GABF and the issues surrounding the suspension of Roberts, McDonald said: "We will have to meet and decide what course of action we will take. "The club, up to the present time, has not received any official documentation from LABA about the meeting."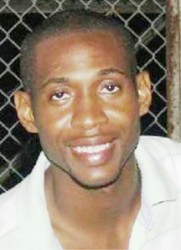 And, in an invited comment the player at the centre of the controversy Roberts said: "The national federation would have heard my appeal and lifted my ban. I don't want basketball in Linden not to be played. I just want to know why LABA didn't show me some fairness.
"My biggest issue is that you can't try to end a national player's career based on a personal witch-hunt. LABA should just accept and respect the federation's decision. The federation gave them a simple ultimatum, `uplift this man suspension or you will be suspended'
"I am not stopping basketball, they are the ones stopping it by disregarding the GABF," added Roberts.
Around the Web