Alexander Village upset East La Penitence-Sparta Boss 3-2 on penalty kicks following a 2-2 score line at the end of normal time when action in the Guinness Greatest of the Streets Georgetown Zone continued on Tuesday.
Contested at the National Cultural Centre Tarmac on Hadfield Street and Mandela Avenue, Jermain Weeks would net the only goal in a gritty opening period for East La Penitence through a penalty kick conversion in the 10th minute.
The second period would witness Alexander Village pushing higher up the field trying to find the equaliser. They would be rewarded in the 22nd minute as Shem Porter slotted home to the bottom of the goal.
East La Penitence would reply one minute later as Devon Millington found the back of the net with a simple flicked-on shot from just outside the left post, after receiving a pass in a two on one situation.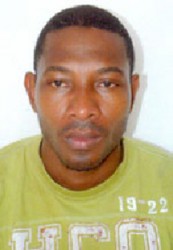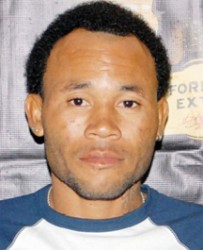 Refusing to go down without a fight, Alexander Village would push the game into penalty kicks in the 24th minute as Porter hammered home a fierce flat left-footed drive from the centre of the field right down the middle of the woodwork.
With the score line poised at 2-2 in the penalty shoot-out following conversions from kickers from both teams, East La Penitence's Eusi Phillips would miss his side's third and final attempt from the spot as his strike came rattling off the left crossbar.
Needing just to convert their final penalty kick to win, Alexander Village would seal the hard-fought comeback victory as Sheldon Gourick calmly converted his spot kick.
In other results, Tucville edged Riverview 1-0 through a Dennis Edwards ninth-minute strike whilst Broad Street-B squeaked past Laing Avenue 1-0 compliments of a 15th minute Jimmy Gravesande conversion.
Bent Street led by a Jermin Scott double in the first and fifth minutes defeated Durban Street 4-2. Completing the win were Desmond Cotton and Michael Stuart with strikes in the 20th and 24th minutes correspondingly.
Netting for the losers were Chris Galloway and Jamal Nicholas in the ninth and 14th minutes respectively. Berlin Massive defeated North-Last Entrance 3-2 on penalty kicks after normal time failed to produce a winner with the scores on 2-2.
Devon Charles and Sherwin Cadogan netted for the victors in the 44th second and 15th minute. On target in the loss were Shawn Goodluck and Orin Massiah in the first and fourth minutes respectively.
Stevedore Housing Scheme edged Norton Street-West 5-4 on sudden death kicks from the halfway mark following a 3-3 score line at the end of normal time.
Quason Winter led the winners with a double in the 10th and 11th minutes while Fitzroy Witherspoon netted in the ninth minute. Scoring for the losers were Nigel DeCamp with a double in the seventh and 21st minutes and Dillon Legall with a 24th minute effort.
In the earlier match-ups, North East La Penitence defeated Back Circle 3-0 whilst North Sophia defeated Festival City 3-1 on penalty kicks after both teams failed to score in normal time.
Action continues today at the Burnham Basketball Court on Middle and Carmichael streets with eight match-ups.
In the opening game at 19:00hrs, Cross Street-Tiger Bay will face off with East Front Road while Albouystown –A will battle South Sophia from 19:30hrs. Leopold Street will tackle Castello Housing Scheme at 20:00hrs whilst Island All-Stars will engage West Front Road at 20:30hrs.
At 21:00hrs, Kingstown will oppose South Ruimveldt while Norton Street-East will challenge Queen Street Tiger Bay at 21:30hrs. In the final two fixtures, Globe Yard will engage Albouystown-B at 22:00hrs and Hope Street Tiger Bay will battle California Square at 22:30hrs.
Around the Web