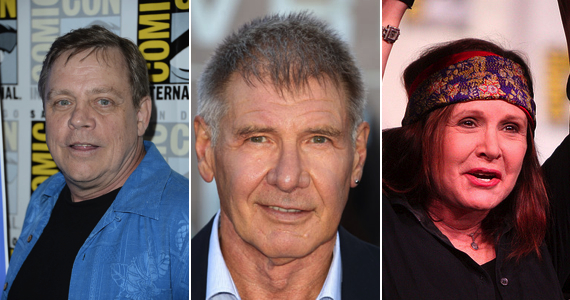 LOS ANGELES, (Reuters) – Harrison Ford will lead returning and rising stars, including Carrie Fisher, Mark Hamill, Andy Serkis and Oscar Isaac, for the anticipated new "Star Wars: Episode VII" film, Walt Disney Co and Lucasfilm said on Tuesday.
Ford, Fisher and Hamill, who were rumored to be returning to director J.J. Abrams' reboot of the franchise, will be joined by the series' original stars Peter Mayhew (Chewbacca), Anthony Daniels (C-3PO) and Kenny Baker (R2-D2).
Ford played Han Solo, Fisher played Princess Leia and Hamill was Luke Skywalker in the original films, but it is not known if they will reprise their roles or have different characters in the new film.
Joining the franchise alongside "Lord of the Rings" star Serkis and "Inside Llewyn Davis" actor Isaac will be Swedish actor Max Von Sydow, "Girls" star Adam Driver, Domhnall Gleeson and newcomers John Boyega and Daisy Ridley.
"It is both thrilling and surreal to watch the beloved original cast and these brilliant new performers come together to bring this world to life, once again. We start shooting in a couple of weeks, and everyone is doing their best to make the fans proud," Abrams said in a statement.
Disney purchased "Star Wars" creator George Lucas' Lucasfilm in 2012 for $4.05 billion and announced three new films in the franchise. "Episode VII" is scheduled for release on December 18, 2015.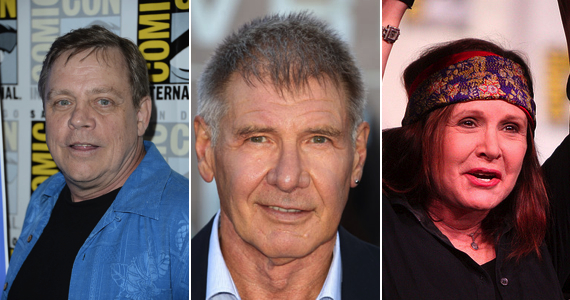 Comments

DENVER, (Reuters) – Taylor Swift won her trial against a Colorado radio personality yesterday after a jury found that the former DJ assaulted and battered the pop star by groping her bare bottom, and awarded her the symbolic $1 in damages she had sought.

(Reuters) The Indian government dismissed the controversial chief of its movie censorship panel on Friday, following months of criticism from Bollywood film-makers and fellow panelists angered by attempts to sanitise art and popular culture.

CROPREDY, England,  (Reuters) – Grammy award-winner Petula Clark sang her global hit "Down-town" about as far from "where the neon signs are pretty" as she could at the weekend — to thousands in a field in rural England.
(Reuters) – Bruce Springsteen is headed to Broadway for an eight-week solo theater run that he says will feature "just me, the guitar, the piano and the words and music." "Springsteen on Broadway" will start Oct.
VANCOUVER,  (Reuters) – "Deadpool" star Ryan Reynolds said yesterday that actors and crew were "heartbroken, shocked and devastated" at the death of a driver in a motorcycle stunt in Vancouver that went wrong.