WASHINGTON,  (Reuters) – Monica Lewinsky, the onetime White House intern whose 1990s affair with Bill Clinton nearly brought down his presidency, broke a long silence on Tuesday, saying she regretted what happened. Writing in Vanity Fair magazine, Lewinsky, 40, said it was time to stop "tiptoeing around my past — and other people's futures. I am determined to have a different ending to my story."
Her affair with Clinton was one between consenting adults and the public humiliation she suffered altered the direction of her life, she wrote. "Any 'abuse' came in the aftermath, when I was made a scapegoat in order to protect his powerful position," she said in excerpts of the article published on the magazine's website. Lewinsky added, "I, myself, deeply regret what happened between me and President Clinton. Let me say it again: I. Myself. Deeply. Regret. What. Happened."
The affair led to Clinton's being impeached by the House of Representatives in 1999. The Senate acquitted him and Clinton completed his second term in 2001. Lewinsky dropped from sight after the scandal. She got a master's degree in social psychology from the London School of Economics and has lived in Los Angeles, New York and Portland, Oregon. "I turned down offers that would have earned me more than $10 million, because they didn't feel like the right thing to do," she said. Lewinsky said she was strongly tempted to kill herself several times during the investigations and in one or two periods after.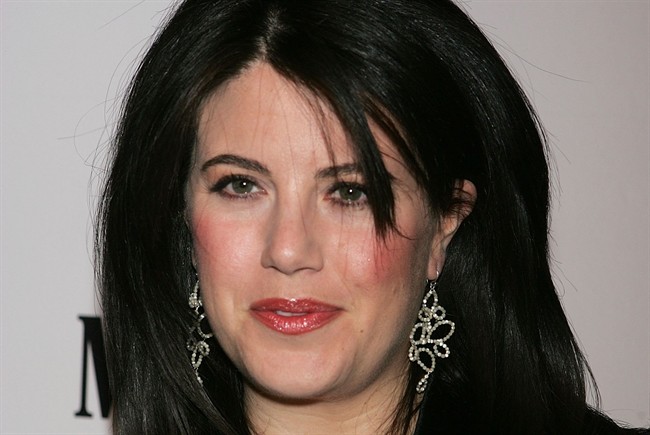 Her name resurfaced in U.S. political discourse in February, when former first lady and Democratic presidential front-runner Hillary Clinton was quoted as calling her "a narcissistic loony toon" in an article based on the papers of a Clinton friend. Kentucky Senator Rand Paul, a likely Republican presidential contender, accused Democrats of "hypocrisy" for claiming to back women's rights while giving Bill Clinton a pass for his "predatory" behavior towards Lewinsky. Spokesmen for the Clintons and the Clinton Foundation in New York had no immediate comment on the article. Lewinsky said she was motivated to speak out by the 2010 suicide of a Rutgers University student who killed himself after a video of him kissing a man was streamed online. "I was also possibly the first person whose global humiliation was driven by the Internet," Lewinsky wrote. Her goal "is to get involved with efforts on behalf of victims of online humiliation and harassment and to start speaking on this topic in public forums."
Comments

LOS ANGELES,  (Reuters) – Oprah Winfrey became the first black woman to be awarded a Golden Globe for lifetime achievement on Sunday, delivering an impassioned speech in support of those who have exposed sexual misconduct in Hollywood and beyond.

LOS ANGELES,  (Reuters) – Dark drama "Three Billboards Outside Ebbing, Missouri" was the big winner with four Golden Globes awards on Sunday on a night marked by scathing jokes about sexual harassment and passionate odes to those breaking their silence.

LONDON,  (Thomson Reuters Foundation) – Hollywood stars including Reese Witherspoon, Jessica Chastain and Natalie Portman have backed a campaign against sexual harassment called Time's Up as donations flood in for a multi-million dollar legal fund to fight abuse cases in the workplace.

NEW YORK, (Reuters) – Television host Hoda Kotb was named the new co-anchor of the NBC News "Today" show on Tuesday, replacing former co-host Matt Lauer several weeks after the longtime anchor was fired for inappropriate sexual behaviour, according to a network statement.
LOS ANGELES,  (Variety.com) – In a battle of box office heavyweights, Luke Skywalker just managed to hold off Dwayne "The Rock" Johnson as the world rang in another year.