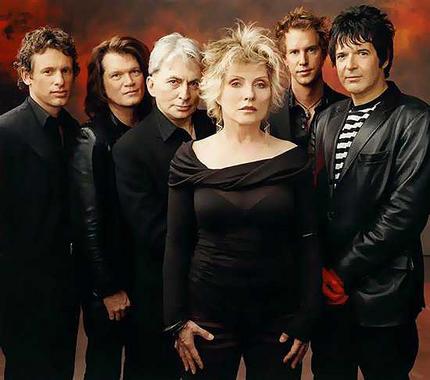 NEW YORK, (Reuters) – Four decades after their debut, the 1970s pioneering New York City new wave and punk group Blondie released their 10th studio album, "Ghosts of Download," on Tuesday to mark the anniversary.
"Ghosts of Download," which features 13 new tracks, is part of a two-disc package "Blondie 4(0) Ever" that also includes an album entitled "Deluxe Redux: Greatest Hits."
"I can't believe it," said Debbie Harry, 68, the group's blonde singer and punk rock sex symbol, about the longevity of the band behind hits "Call Me" and the crossover disco chart-topper "Heart of Glass."
Harry founded the band with guitarist Chris Stein and drummer Clem Burke in 1975 and went on to score a string of hits such as "The Tide Is High" and 1981's "Rapture," regarded as the first No. 1 hit to feature rap.
"With most of our stuff there is never a master plan," Stein, 64, said during an interview. "It's always just moving forward bit by bit. This is like that, you know. I think there is a do-it-yourself aspect to Blondie that is what people like."
Stein has been working on the project since the group finished their last album "Panic of Girls" in 2011. He said the new album is more computer-based than their last record, with electronic and Caribbean sounds.
"Ghosts of Download" features a mix of dance-floor music and pop tunes. On the first single, "A Rose by Any Name," Harry performs a duet with Beth Ditto of indie rock group Gossip.
"I think that the biggest thing for me about this collection is that there are so many people that have contributed," Harry said. "And, you know, that's a little bit unusual for a Blondie album."
In addition to Ditto, hip hop/R&B group Systema Sola are featured on "Sugar on the Side" and Oakland-based Panamanian rappers Los Rakas can be heard on "I Screwed Up."
The stalker-love song "One Way or Another" and "Hanging on the Telephone" are among the songs on the greatest hits album by the group that has sold more than 40 million records worldwide and was inducted into the Rock and Roll Hall of Fame in 2006.
Stein will also be releasing a book of photographs of Blondie in September, and the group will perform concerts around the globe in support of "Blondie 4(0) Ever."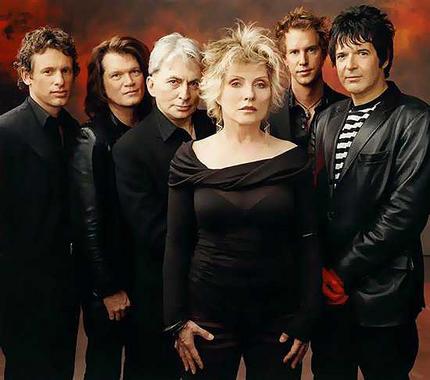 Comments

LOS ANGELES,  (Reuters) – Dark comedy "Three Billboards Outside Ebbing, Missouri" won three prizes at the Screen Actors Guild (SAG) awards on Sunday in a ceremony marked by women and their stories amid the sexual misconduct scandal that has swept Hollywood.
LOS ANGELES,  (Variety.com) – Sony's "Jumanji: Welcome to the Jungle" has won its third weekend box office title with ease, topping newcomers "12 Strong" and "Den of Thieves," with $20 million at 3,704 North American locations.

LOS ANGELES, (Reuters) – Woody Allen's adopted daughter gave a tearful television interview yesterday, giving details of an alleged molestation by the filmmaker more than 25 years ago.

MUMBAI, (Reuters) – India's Supreme Court yesterday cleared the way for the release of a controversial Bollywood movie based on an epic poem about a 14th-century queen, a day after its producers went to court to fight bans by several states.

LONDON, (Thomson Reuters Foundation) – British-Indian sculptor Anish Kapoor donated $1 million to five charities working with refugees worldwide on Wednesday in a bid to alleviate a record-breaking global displacement crisis.