US Embassy Georgetown Visa Fair When: Saturday, May 3, 2014 at 10am-2pm
Where: Main & Bentinck Streets (outside Embassy Warehouse)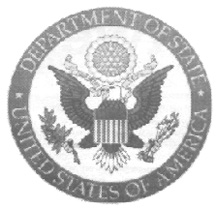 Are you planning to travel to the United States soon? Have questions about the visa application process?
Come out to the Embassy's Georgetown's visa fair to get your answers on the visa process. There will be information on American Citizen Services, Non Immigrant & Immigrant Visas.
hose interested in Non-Immigrant Visas such as tourist, business, student, in-transit and crewmember visas should seize the opportunity to learn about the application process.
This will be a great opportunity to learn more about each visa class and understand what items are necessary to bring during your visa interviews and which items are prohibited to bring inside the Embassy.
Are you interested in a permanent visa to the United States? Are you confused about the immigrant visa process?
The visa fair will include information on immigrant visas. Applicants interested in permanent US visas should visit to learn about the steps involved with the extended application process. Come learn more about important aspects of the process such as priority dates for visa applications and processing fees. Bring any questions regarding adoptions and marriages and learn how these factors affect visa petitions as well.
Are you an American citizen living in Guyana? Are you a Legal Permanent Resident (LPR) of the United States and have travel concerns?
There will be information specifically for American citizens living in Guyana. Use this time to ask about registrations for births abroad, processes for voting, and taxes.
There will also be information available for legal permanent residents, or "green card holders," of the United States.
Come learn what it means to be classified under this conditional status and clarify laws on traveling out of the United States as an LPR.
"Ask the Consul" is a fortnightly column from the US Embassy answering questions about US immigration law and visa issues. If you have a general question about visa policy please email it to us at AskGeorge@state.gov. We select questions every other week and publish the answers in Stabroek News and on our website at http://georgetown.usembassy.gov/ask-the-consul.html. Information about visas and travel can be viewed at http://georgetown.usembassy.gov, http://travel.state.gov, and at http://www.dhs.gov.
Applicants are strongly encouraged to prepare their own documents and avoid third-party advice. US Consular rules change frequently and non-US government advisors often provide inadequate or inaccurate information.
Other than the questions we select, we DO NOT respond to questions sent to Ask the Consul.
Please contact the Visa Information Service on telephone number 225-8732 or 703-439-2359 if you have procedural questions or e-mail visageorge@state.gov for case specific information.
Around the Web