Chairman of the Private Sector Commission (PSC) Ron Webster has passed away.
Webster passed away at 3.30 am today at the Dr Balwant Singh Hospital after being admitted a day earlier for post-operation reasons. He had returned to Guyana from Trinidad on Friday after undergoing surgery there.
Former PSC Chairman Ramesh Dookhoo today paid tribute to him. He told Stabroek News that Webster made major contributions to the private sector in Guyana and his passing was a loss to the private sector.
At the time of his passing, Webster was the Managing Director of Caribbean Container Inc, the successor of the original cardboard box manufacturing entity, Seals and Packaging Industries Limited.
President Donald Ramotar today issued the following statement on Webster's passing:
"I learnt with shock and sadness of the death of Mr. Ronald Webster, Chairman of the Guyana Private Sector Commission. On behalf of myself, family and people of Guyana, I extend most profound condolences to his family and the private sector community. Mr. Webster was admired for his values which underpinned his commitment to public service and the promotion of national development, mainly through private enterprise activities. He left an indelible print on the private sector society, which will be sorely missed. Mr. Webster will always be remembered as a genuine partner in national development, a true patriot and as someone who has given unequivocal support, above narrow, selfish interests. Once again, my condolences and may his soul rest in peace."
The main opposition coalition, APNU this afternoon expressed condolences at Webster's passing.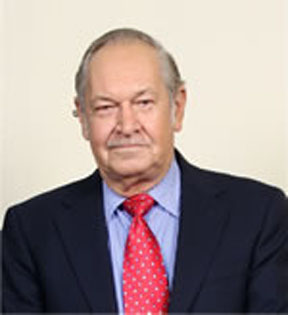 Around the Web