Desiree Jeffers, who was on trial for the murder of her former partner Igris Bob-Blackman, was found not guilty today by a 12-member jury.
Jeffers was on trial before Justice Dawn Gregory at the High Court for the murder of Bob-Blackman, who was found dead in a septic tank in their Parfait Harmonie West Bank Demerara home in 2011. "This was a circumstantial case, you are free to go," Justice Gregory told her after the jury handed down their verdict.
Earlier in the trial Jeffers was forced to lead her defence after the judge overruled a no-case submission by her attorney, Peter Hugh.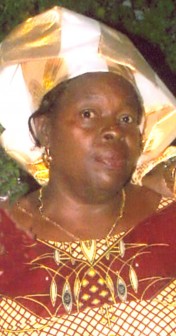 Jeffers denied murdering Bob- Blackman, while claiming that it was her "kindness" that caused her imprisonment so far. "I'm not responsible for Mr. Blackman demise. The kindness of my heart put me in this position for three years, five months," she told the court after opting to give an unsworn statement.
The state's case was presented by state attorneys Natasha Backer and Mercedes Thompson.
Bob-Blackman's family were angered by verdict. "She get free from here but she ain't free from God!" one relative said.
Jeffers was embraced by her family outside of the court on the road.
Bob-Blackman's body was found in a septic tank bound in a multi-coloured carpet.
Around the Web