Cadet Officer, Franz Paul, accused of shooting 15-year-old Alex Griffith in the mouth was remanded to prison this afternoon after facing four charges.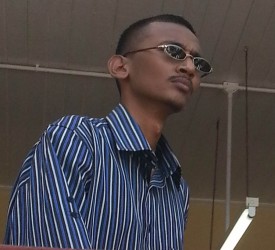 Paul who was said to have been personally investigating the robbery of his sister pleaded not guilty to the charges read to him before Magistrate Fabayo Azore.
Paul was granted bail in the sum of $150,000 on a charge of attempting to pervert the course of justice, alongside with Corporal Bachan Singh. In addition to this charge, Paul was also granted bail in the sum of $70,000 on a charge of assault.
However, he was remanded to prison on the charge which stipulated that the officer discharged a firearm to intentionally maim, disfigure or cause bodily harm, as well as the charge of malicious wounding.
It was alleged that on April 30, that Paul, acting on information, picked up the teen and later proceeded to play Russian roulette with a gun in the boy's mouth.
Paul and Singh will return to court on June 30 for the filing of statements.
Around the Web