(Jamaica Gleaner) Telecommunications provider Digicel was still trying, up to late yesterday, to determine whether to provide some form of rebate to thousands of its customers whose telephone and data services were disrupted by what the company is calling a case of vandalism.
"We are still trying to assess what is going to happen in terms of providing rebates, especially for 4G customers," Shelly-Ann Harris, Digicel's senior communications manager, told The Gleaner last night.
The problem, according to Digicel Jamaica's chief executive officer, Barry O'Brien, began about 8:35 a.m.,when the company lost "several fibre pairs on our underground fibre route from our underground Caymanas switch building".
O'Brien said this did not cause any service disruption, as the resulting traffic was automatically rerouted to the company's backup aerial fibre route.
However, the Digicel boss said approximately 50 minutes later, it was discovered that the backup fibre route, which traverse a completely different path of the network, was also damaged.
CALL, DATA SERVICES DISRUPTED
The result, he said, was that Digicel customers experienced difficulties making and receiving calls and using their data services. The company reported that all 4G customers across the island lost their service for several minutes before repairs were effected.
Columbus Business Solutions, which was also impacted by the incident, has since joined with Digicel to offer a $1 million reward for information that leads to a conviction.
"We have reported the incidents to the police and we promise to work with them to thoroughly investigate this highly unusual case of double vandalism," O'Brien said.
Harris underscored that the telecommunications company was not pointing fingers at anyone, but explained that the reward was to encourage anyone who may have witnessed anything to come forward and assist the police with their probe.
O'Brien said Digicel was still assessing the scale and cost of the damage
Comments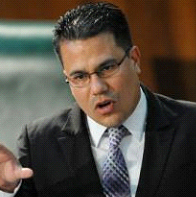 (Jamaica Gleaner) Decades of terrible fiscal policies, which have pushed Jamaica's debt burden to unbearable levels, have forced the country to seek alternative assistance, and set the platform for nations like China to partner with the island for mutual benefit, Senator Matthew Samuda has said.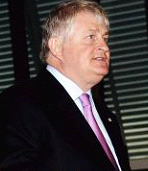 (Jamaica Gleaner) Digicel Group founder and chairman Denis O'Brien holds the largest stake in Deep Blue Cable, the new entity that aims to string the region with underwater fibre-optic cables.

CASTRIES, St. Lucia, (Reuters) – The prime minister of the small Caribbean country of St.
SANTIAGO,  (Reuters) – U.S. Vice President Mike Pence urged Brazil, Peru, Chile, and Mexico to break ties with North Korea on Wednesday, adding that "all options" are on the table with regards to the Asian state.
MARACAIBO, Venezuela, (Reuters) – Venezuela authorities are investigating the theft of animals from a zoo in western state of Zulia that were likely snatched to be eaten, a further sign of hunger in a country struggling with chronic food shortages.