(Jamaica Observer) KINGSTON, Jamaica — Two people are now dead and nine others in hospital with gunshot wounds after two armed men opened gunfire at a group at the intersection of Chestnut Lane and Charles Street in Kingston on Friday night.
One of the deceased is a 12-year-old boy. He has been identified as Kawayne McNuff of a Breadnut Lane address in the parish. The other deceased is 28-year-old Ricardo Lowe.
Reports reaching OBSERVER ONLINE are that about 8:00 pm, a group of people were standing at the intersection when the armed men approached them and opened gunfire. They were taken to hospital where Kawyane and Lowe succumbed to their injuries.
The others are reportedly in stable condition.
The police say investigations are ongoing.
Comments

(Trinidad Express) The treatment of persons at the Immigration Detention Centre is heartbreaking and inhumane says Khafra Kambon, chairman of the Emancipation Support Group.

(Trinidad Express) A magistrates' court employee charged with wasteful employment of the police after she allegedly made a false report that she was raped, appeared before a Princes Town magistrate yesterday.
TORONTO/MONTREAL, (Reuters) – The number of asylum seekers who illegally crossed the U.S.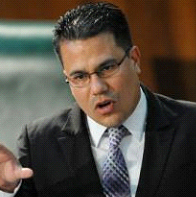 (Jamaica Gleaner) Decades of terrible fiscal policies, which have pushed Jamaica's debt burden to unbearable levels, have forced the country to seek alternative assistance, and set the platform for nations like China to partner with the island for mutual benefit, Senator Matthew Samuda has said.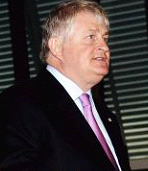 (Jamaica Gleaner) Digicel Group founder and chairman Denis O'Brien holds the largest stake in Deep Blue Cable, the new entity that aims to string the region with underwater fibre-optic cables.