HAMILTON, (Reuters) – Michael Dunkley was sworn in as acting premier of Bermuda on Tuesday following the surprise resignation of Premier Craig Cannonier over allegations that he accepted $300,000 in campaign funds from a U.S. real estate developer.
"Nothing illegal was done, but I accept there was a failure over time to be completely transparent," Cannonier announced on Monday night.
Dunkley, the former deputy premier and national security minister of the British Overseas Territory was sworn in by Governor George Fergusson.
Cannonier, 51, has led Bermuda's One Bermuda Alliance (OBA) since its formation as the opposition to the Progressive Labor Party in late 2011. He was elected premier in December 2012, when the OBA won a small majority in the island-nation's lower house of parliament. A representative of the OBA could not be reached for comment on Tuesday.
Cannonier came under scrutiny for accepting $300,000 in campaign funds from U.S. real estate developer Nathan Landow and using Landow's private jet for a trip to Washington D.C. last year.
Landow once chaired the Maryland state Democratic Party and in recent years has sought to open casinos across the state. Landow could not be reached for comment on Tuesday.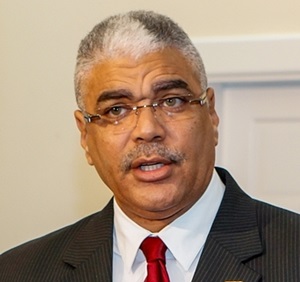 Comments

CARACAS, (Reuters) – Venezuelan authorities yesterday arrested five members of a "terrorist cell" linked to self-proclaimed rogue Venezuelan helicopter pilot Oscar Perez, and killed several other militants during a shootout in a poor area outside Caracas.
BRUSSELS, (Reuters) – European Union officials have proposed removing eight jurisdictions from the blacklist of tax havens the bloc adopted in December, in what critics may see as a blow to its campaign against tax avoidance.
RIO DE JANEIRO (Reuters) – A Brazilian court yesterday ordered the world's largest iron ore miner Vale SA to repair environmental damages its operations caused in land belonging to a community of descendants of escaped slaves in northern Brazil.
(Trinidad Express) Three men were killed in Manzanilla, and Fyzabad and Arima on Saturday night.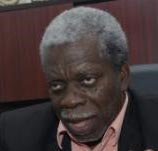 (Jamaica Gleaner) When president of the National Parent-Teacher Association of Jamaica Everton Hannam chose Fly Jamaica Airline to take him to Guyana for his annual end-of-year vacation, he could not guess the ordeal he would face.