(Jamaica Gleaner) A United States (US) official says an old Caribbean route is regaining popularity with drug gangs from Central and South America.
Senior US anti-drugs official, William Brownfield, said 16 per cent of cocaine imports into the US came through the Caribbean islands last year.
Until recently, the favoured northbound route for cocaine from South America – principally via Venezuela after Colombia's interdiction efforts in the 1990s – was by small aircraft to Honduras.
The Economist news magazine said planes fly a dogleg path – first north, then west – to avoid Colombian airspace; the drugs then move by land or other means via Central America and Mexico.
Comments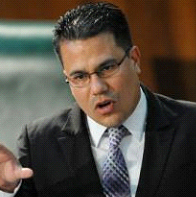 (Jamaica Gleaner) Decades of terrible fiscal policies, which have pushed Jamaica's debt burden to unbearable levels, have forced the country to seek alternative assistance, and set the platform for nations like China to partner with the island for mutual benefit, Senator Matthew Samuda has said.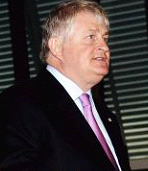 (Jamaica Gleaner) Digicel Group founder and chairman Denis O'Brien holds the largest stake in Deep Blue Cable, the new entity that aims to string the region with underwater fibre-optic cables.

CASTRIES, St. Lucia, (Reuters) – The prime minister of the small Caribbean country of St.
SANTIAGO,  (Reuters) – U.S. Vice President Mike Pence urged Brazil, Peru, Chile, and Mexico to break ties with North Korea on Wednesday, adding that "all options" are on the table with regards to the Asian state.
MARACAIBO, Venezuela, (Reuters) – Venezuela authorities are investigating the theft of animals from a zoo in western state of Zulia that were likely snatched to be eaten, a further sign of hunger in a country struggling with chronic food shortages.