(Trinidad Express) Petrina Salandy, 39, was walking home holding her five-month-old baby, Kayla, in her arms with three of her other children in tow when snipers hidden in the nearby hills decided to open fire in Port of Spain yesterday.
It was around noon and Salandy was returning from the grocery.
Salandy, with baby Kayla still in her arms, pushed her three other children—Lorenzo, 13, Raheem, 11, and Jaydon, four—to safety.
As Salandy held Kayla between two buildings to protect her from harm, she (Salandy) was shot.
Both Salandy and Kayla fell to the roadway.
Salandy died on the spot.
Also killed the as a result of the shooting was 16-year-old Rohan Riez.
The incident took place along St Paul Street in Port of Spain, a day after residents of East Port of Spain and police officers faced off.
Because of this clash officers of the nearby Besson Street Police Station are said not to have responded to the shooting.
Instead residents stepped up to the plate.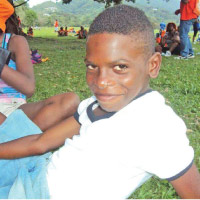 Salandy and Riez were taken to the Port of Spain General Hospital.
Both were pronounced dead on arrival.
Lorenzo, Raheem and Jaydon were taken to safety at the police station.
A screaming, Kayla was taken by a neighbour and comforted and her bloody clothes were discarded.
Kayla's father Kurt Fields went to the hospital where he was told of his wife's death. He returned to the St Paul Street area where he retrieved Kayla and organised for her to be sent to the Eric Williams Medical Sciences Complex (EWMSC) in Mt Hope.
Fields, 38, is not new to crime and violence in this country as he was a victim of a shooting last July.
He was shot in his left arm.
"I am fed up speaking about it (crime), I have nothing else to say about it," Fields said.
"Speaking about it makes no sense," he said.
While residents were critical of the police's response to the situation, they lauded other residents for being Good Samaritans.
"All these people deserve awards, the mother is a hero for protecting her children in the middle of that and the residents also helped, a fella ran out to get the baby," a resident who requested anonymity said.
The problem, however, is none of those instrumental in helping wanted to be identified for fear of reprisal.
"These gunmen don't care. They shooting up the place without reason," a female resident who pointed out bullet holes near her fourth floor apartment at Parkside Plaza said yesterday.
"I was inside and I heard the gunshots then I heard a louvre break. I called out for my son three times but he did not answer, I bawl out 'they kill my son' then he said 'no mommy I'm right here'," she said.
"This is not right, this is not fair, I want to get out of here, we can't be living like this," she said.
Investigations are continuing.
Comments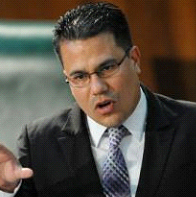 (Jamaica Gleaner) Decades of terrible fiscal policies, which have pushed Jamaica's debt burden to unbearable levels, have forced the country to seek alternative assistance, and set the platform for nations like China to partner with the island for mutual benefit, Senator Matthew Samuda has said.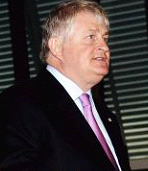 (Jamaica Gleaner) Digicel Group founder and chairman Denis O'Brien holds the largest stake in Deep Blue Cable, the new entity that aims to string the region with underwater fibre-optic cables.

CASTRIES, St. Lucia, (Reuters) – The prime minister of the small Caribbean country of St.
SANTIAGO,  (Reuters) – U.S. Vice President Mike Pence urged Brazil, Peru, Chile, and Mexico to break ties with North Korea on Wednesday, adding that "all options" are on the table with regards to the Asian state.
MARACAIBO, Venezuela, (Reuters) – Venezuela authorities are investigating the theft of animals from a zoo in western state of Zulia that were likely snatched to be eaten, a further sign of hunger in a country struggling with chronic food shortages.