An armed gang has attacked a prison in Haiti freeing an unconfirmed number of inmates, the BBC said.
The Associated Press had put the number of escapees at 329.
The Croix-des-Bouquets jail held more than 800 prisoners before the Sunday morning attack, the BBC said.
The action caused panic in the area around the capital Port-au-Prince where the prison is located.
"We heard a lot of gunshots, and we saw people running in every direction," a nearby vendor told the AFP news agency.
Among those who escaped is Clifford Brandt, who comes from a wealthy Haitian family and faces charges of kidnapping.
"It was a spectacular escape. There was no battle. A hundred inmates fled the prison," a Haitian lawmaker told journalists.
Prime Minister Laurent Lamothe visited the area after the raid but made no comments.
The Croix-des-Bouquets prison was built in 2012 with reconstruction money donated by Canada, the BBC reported. Haiti was devastated by an earthquake in 2010.
Comments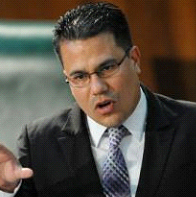 (Jamaica Gleaner) Decades of terrible fiscal policies, which have pushed Jamaica's debt burden to unbearable levels, have forced the country to seek alternative assistance, and set the platform for nations like China to partner with the island for mutual benefit, Senator Matthew Samuda has said.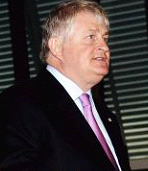 (Jamaica Gleaner) Digicel Group founder and chairman Denis O'Brien holds the largest stake in Deep Blue Cable, the new entity that aims to string the region with underwater fibre-optic cables.

CASTRIES, St. Lucia, (Reuters) – The prime minister of the small Caribbean country of St.
SANTIAGO,  (Reuters) – U.S. Vice President Mike Pence urged Brazil, Peru, Chile, and Mexico to break ties with North Korea on Wednesday, adding that "all options" are on the table with regards to the Asian state.
MARACAIBO, Venezuela, (Reuters) – Venezuela authorities are investigating the theft of animals from a zoo in western state of Zulia that were likely snatched to be eaten, a further sign of hunger in a country struggling with chronic food shortages.