Two persons are in custody assisting the Customs Anti-Narcotics Unit (CANU) after an undisclosed quantity of cocaine was found in a shipment of awara, a bright orange fruit,  destined for Canada this morning.
Stabroek News understands that the drug was concealed in packages and painted orange, disguised to look like the fruit. Agents became suspicious as to the amount and weight of the fruit and rigorous checks were made
CANU's Head James Singh told Stabroek News that the shipment of awara was found during a CANU search at the Cheddi Jagan International Airport, Timehri.
He said that the amount of cocaine had not yet been ascertained.
The awara is the latest fruit to be enlisted by drug traffickers in their business.
The CJIA issued the following statement today:
A 41 year old shipper from Dundee Mahaicony, East Coast Demerara (ECD) was caught trying to smuggle awaras stuffed with cocaine in a shipment bound for Canada this morning, March 27, 2014.
Alert Customs and Anti Narcotics Unit (CANU) officers were checking the fruit at CAMEX, a cargo company, when they discovered the illegal substance in a number of fake awaras that were packed among real ones.
The man is currently in police custody assisting with the investigation.
Meanwhile, the weight of the illegal substance will be determined shortly.
Drug mules try to smuggle narcotics in unusual fashion. In the past, drugs were concealed in pepper sauce, star-apple, pumpkin, cabbage, chowmein, ochro, achar, false walls and bottoms of suitcases, shoe soles, wigs among others.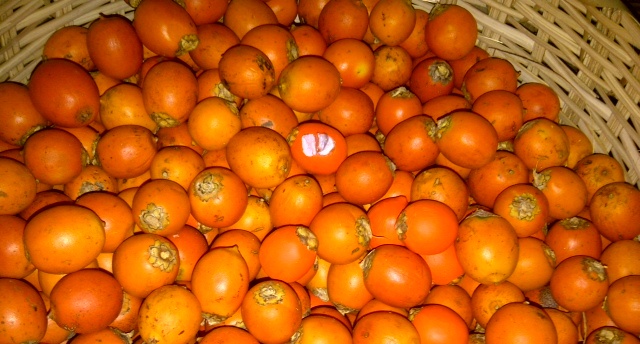 Comments

Tourism Minister Shamfa Cudjoe announced the decision to close the company. (Trinidad Express) The Tourism Development Company (TDC) has ceased operations.

Cevons clearing city garbage WPA STATEMENT ON THE UNRESOLVED ISSUE OF GARBAGE COLLECTION IN THE GEORGETOWN MUNICIPALITY The WPA is deeply concerned that the Georgetown City Council's inability to honour its financial obligations to Cevons Waste Management and Puran Brothers has the potential of endangering the health and lives of citizens.
British High Commissioner to Guyana Greg  Quinn  yesterday said that it was hoped that more would have been done to push the constitutional reform process forward.

A West Coast Berbice man died after he reportedly set his one-storey house ablaze sometime around 11.20 am yesterday.

A Yarrowkabra miner was yesterday charged with the murder of a co-worker, whom he allegedly beat to death during an alcohol-fuelled clash last Saturday at a dredge site in the Potaro Backdam.