An early morning collision on the Orangestein Public Road on the East Bank of Essequibo yesterday left one man dead and several other persons injured, including three students who were being transported to sit the National Grade Six Assessment examinations.
Balraj (only name), 54, of Parika Backdam, died after the minibus PDD 6784 that he was driving collided with a canter truck that was headed in the opposite direction at around 7:15am.
At the time, Balraj was transporting his friend, Rajesh Ganesh, 42, also of Parika Backdam to Georgetown. He had also decided to drop the three students, including Ganesh's son, to the Academy of Excellence at Cornelia Ida, West Coast Demerara, en route.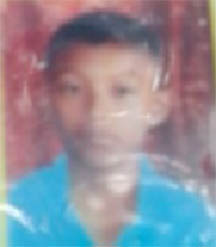 The canter truck, bearing licence plate GKK 9974, was driven by Abdul Jahoor, 67, of Public Road, Ruby, East Bank Essequibo. When calamity struck, he and his wife, Farida Jahoor, were travelling along with an employee, Nadira Persaud, to the Parika market to set up their meat stall. Up the late yesterday afternoon, the meat items being transported by the Jahoors were left scattered along the roadway.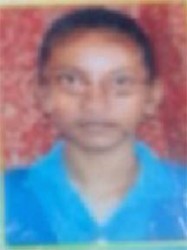 "Me and my uncle was gaffing and we just heard a big loud noise, tires screeching, a loud blam! And a smash! We then ran to rescue. The other villagers came out shortly after," an eyewitness said.
Responders found Balraj with his stomach punctured by the steering wheel of his bus and his feet also appeared to have been broken in multiple places. "It was a real bloody scene," the eyewitness said.
He added that the three school children, Satyanand Ganesh, Asheanna Dudnauth and Pooja Singh, all 11-years-old, also appeared injured.
This newspaper was told that the impact of the collision pitched the three children out of the minibus and they landed on the shoulders of the road. Eyewitnesses said Dudnauth was screaming and crying uncontrollably. This newspaper was later told that she suffered multiple fractures.
Rajesh Ganesh, the eyewitness said, also appeared to be seriously injured. "The man whole face de full with blood," he recalled. Residents praised police officers for their quick response to the accident within ten minutes.
All eight persons involved in the accident were eventually taken to the Leonora Cottage Hospital a few minutes after the accident.
Balraj died at the hospital and the others were subsequently transferred to the Georgetown Public Hospital (GPH), where some were treated and sent away while others were admitted to the institution.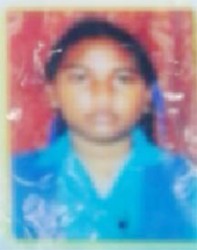 Stabroek News was told that the elder Ganesh was doing well at the GPH up to yesterday afternoon.
At Balraj's home, his family were preparing for a wake to be held yesterday evening and his mother was weeping so much she could barely speak.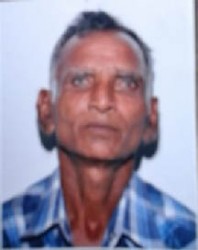 His wife, Khemraji, said they had been together for the past ten years. She added that she heard from her daughter about the accident and her son-in-law immediately took her to the hospital, where she saw her husband dead.
Balraj's son, Stephon Balraj said his father, who is a farmer, would normally take his produce to the Parika Market for sale. He, however, added that yesterday morning his father was taking his friend Ganesh to Georgetown and he decided to drop the children off on the way.
The dead man is survived by his wife and 25-year-old twins; son Stephon Balraj and daughter, Chan Smith.
When Stabroek News visited the home of the Jahoors, their relatives declined to speak.
Comments

Wijeyadasa Rajapakshe   COLOMBO, (Reuters) – Sri Lankan President Maithripala Sirisena today sacked the justice minister over his criticism of a $1.1 billion deal, signed last month, to lease a port to a Chinese company, the cabinet spokesman said.

NEW YORK,  (Reuters) – Two Harvard University researchers said in a study published today they had collected scientific data proving Exxon Mobil Corp made "explicit factual misrepresentations" in newspaper ads it purchased to convey its views on the oil industry and climate science.

In the wake of rising bad loans and a massive alleged fraud against it this year, the Guyana Bank for Trade and Industry (GBTI) has posted an unaudited net after tax profit of $603m for the first six months of this year compared to $961m in the same period for 2016.

Vamanadev Hiralall, of the privately-run Saraswati Vidya Niketan (SVN), is the country's top performer at this year's Caribbean Advanced Proficiency Examinations (CAPE) after achieving an accumulated 13 grade one and 3 grade two passes.

Twenty-six students in the top one percent of the 12,684 who sat this year's Caribbean Secondary Education Certification (CSEC) examinations earned 12 or more Grade I passes, with half of them, including the top performer, coming from Queen's College (QC).