The Guyana Police Force today said it recorded a 5% drop in total serious crimes when the period January 01 to May 31, 2014, is compared with the corresponding period in 2013 however murders were up by 12% and armed robberies by 33%.
The total number of reports of serious crimes made between January 01 and May 31, 2014, was 1,523 compared to 1,605 for the same period in 2013.
The Force in a press release said it wished to highlight that the drop in serious crimes occurred even though there were increases in four of the serious crimes monitored. Among the serious crimes policed by the Force are murder, robbery under arms, robbery with violence, robbery with aggravation, larceny from the person, break and enter and larceny, burglary, rape, and kidnapping.
There were 58 murders for the period compared to 52 last year. While in 2013 six domestic violence murders were recorded, this year the figure is 16. There was a decline in disorderly-type murders from 22 to 12 over the period.
In relation to traffic, 44 road fatalities from 41 accidents have been recorded at the end of May 2014 in comparison to 46 fatalities from 43 accidents for the same period in 2013.
The other categories of accidents – serious, minor and damage – have seen reductions unto the end of May this year, in comparison to last year, the police said.
Pedestrians were the main road users affected with 15 such persons having lost their lives at the end of May 2014. In addition 7 motor cyclists, 10 pedal cyclists, 4 drivers and 8 passengers of motor vehicles also lost their lives.
Speeding continues to be a major factor in fatal accidents and was the cause of 28 of the 41 fatal accidents recorded at the end of May 2014.
The release said that traffic enforcement by the police has resulted in a total of 32,997 cases being made against errant motorists up to the end of May 2014; of this total, 8,781 cases were for speeding.
To date, 13 persons have lost their lives from 11 accidents on the roads for the month of June 2014.
The force provided the following tips to battle crime:
Be alert at all times. Do not ignore the presence of strange vehicles and individuals in your community, near your residence and place of business.
Record the registration numbers of strange and suspicious-looking vehicles, in your community.  If possible, discreetly take photographs and forward all information by BMM to pin numbers 2828B269 or 79B17F8B and/or by text to cell numbers 623-6072 or 623-6068.
Take note of the physical description of suspicious-looking individuals.  This information may prove useful subsequently.  If possible, discreetly take their photographs and forward all information by BMM and/or by text to the pin and cell numbers provided above.
Be extra alert for suspiciously-looking vehicles and persons near your home, if you are expecting persons from the airport.
 As far as possible, make greater use of debit cards, cheques and other non-cash instruments to transact businesses.
Business persons are urged to request from potential employees certificates of good character (obtained from both the Guyana Police Force and persons of good standing), and make use of cash transport services and surveillance systems on their premises, as far as possible.
Do not leave valuables such as cash, laptop computers, important documents, etc., in parked vehicles.
Call your neighbours, relatives and/or friends and alert them about the presence of suspicious-looking vehicles and persons.
As far as possible, avoid displaying excessive jewelry and expensive electronics such as mobile smart-phones.
Comments

The Working People's Alliance (WPA) today announced its support for the government's restructuring of the sugar industry.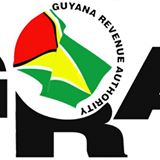 The Guyana Revenue Authority (GRA) today warned about the impersonation of licenced customs brokers.

(Reuters) – England's top order fired in unison to give them a four-wicket win in the second one-day international against Australia on Friday as Aaron Finch's second straight hundred for the hosts could not prevent them falling 2-0 behind in the series.

Four weeks after passing a $267 billion budget for 2018, the National Assembly will debate a supplemental provision of $1.75 billion to meet a portion of the severance pay for around 4,000 sugar workers.

Autopsies performed on the bodies of Ambrose Baharally and Martin Godette, the Pomeroon farmers who were shot dead on Sunday, have found that both men died from gunshot injuries to the head.