TBILISI, (Reuters) – Eduard Shevardnadze, a former president of Georgia and Soviet foreign minister, died today after a long struggle with illness, his personal assistant said.
Shevardnadze, who was 86, played a vital role in ending the Cold War as Soviet foreign minister, went on to lead his native Georgia in the stormy early years after independence before being ousted in street protests.
The last Soviet president, Mikhail Gorbachev, expressed sorrow over the passing of a "friend", hailing him as an "extraordinary, talented person" who had done much to bring down the Berlin wall and end the nuclear arms race.
"He was always quick to find a way of connecting with different people – with youngsters and the older generation. He had a bright character, a Georgian temperament," he said, referring to Shevardnadze's passionate nature.
Russian President Vladimir Putin offered his condolences to his "family, as well as the Georgian people".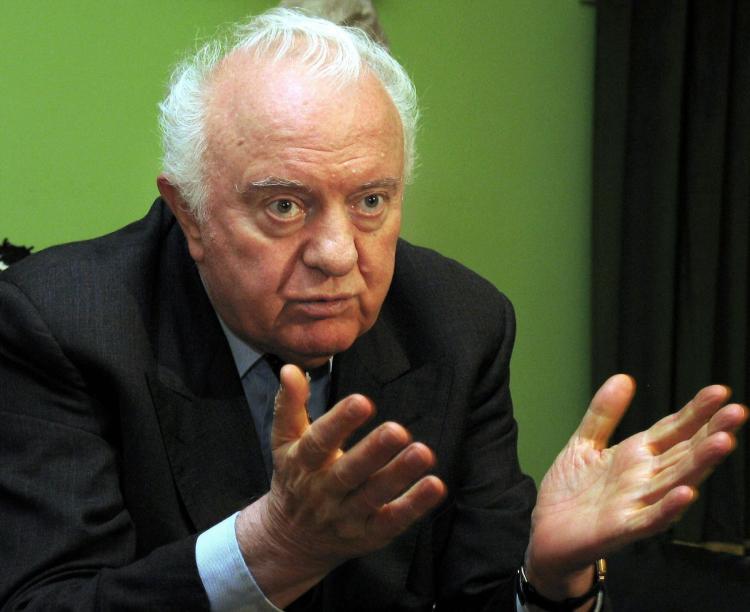 Shevardnadze's assistant, Marina Davitashvili, told Reuters he had died after a long illness and said he had died at midday local time.
Loved by some but hated by others in his native Georgia after bringing stability but failing to tackle widespread corruption, Shevardnadze rarely ventured out of his hill-top residence during his last years.
As foreign minister under Gorbachev, Shevardnadze oversaw the thaw in relations with the West before the Berlin Wall came down and the communist Soviet Union was dismantled.
He was one of the intellectual fathers of "perestroika" (restructuring), the reform policy which Gorbachev said was conceived during a stroll along the shores of the Black Sea with his Georgian comrade.
After the Soviet Union collapsed, Shevardnadze returned to Georgia to become president and brought some stability to the republic after a period of anarchy, when protesters toting Kalashnikovs prowled the streets.
He was toppled in the country's 2003 Rose Revolution, unceremoniously bundled out of parliament by his minders when it was stormed by protesters.
"I see that all this cannot simply go on. If I was forced tomorrow to use my authority it would lead to a lot of bloodshed," he said when he stepped down in November of that year. "I have never betrayed my country and so it is better that the president resigns."
Comments

BARCELONA,  (Reuters) – Spain mounted a sweeping anti-terror operation yesterday after a suspected Islamist militant drove a van into crowds in Barcelona, killing 13 people before fleeing, in what police suspect was one of multiple planned attacks.

BRIDGEWATER, N.J./WASHINGTON,  (Reuters) – President Donald Trump yesteday decried the removal of monuments to the pro-slavery Civil War Confederacy, echoing white nationalists and drawing stinging rebukes from fellow Republicans in a controversy that has inflamed racial tensions.

(Reuters) – Venezuela will hunt down and jail leaders of violent protests that have rocked the country since April, its new top prosecutor said yesterday, a day before a hate crimes law was expected to be approved despite fears that it will be used to crush dissent.

JOHANNESBURG, (Reuters) – South African police have put a "red alert" on the country's borders to prevent any attempted flight by Zimbabwean first lady Grace Mugabe, who is accused of assaulting a model in a Johannesburg hotel with an electric cable.
WASHINGTON,  (Reuters) – The United States and Japan will step up their defense cooperation to deal with the threat from nuclear-armed North Korea as tensions in East Asia remain high, officials from the two allies said yesterday.