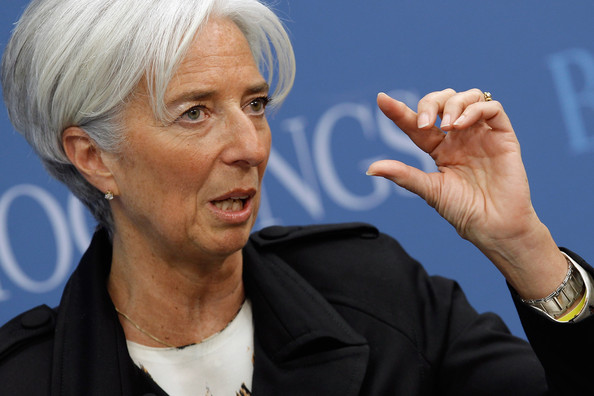 PARIS, (Reuters) – International Monetary Fund chief Christine Lagarde has been placed under formal investigation by French magistrates for negligence in a political fraud affair dating from 2008 when she was finance minister, her lawyer said today.
Lawyer Yves Repiquet told Reuters that Lagarde, who this week was questioned by magistrates in Paris for a fourth time under her existing status as a witness in the long-running saga, said the step was unfounded.
"We are appealing it," Repiquet said by telephone, adding that Lagarde, who was due to return to IMF headquarters in Washington later on Wednesday, had no plans to resign.
In French law, magistrates place someone under formal investigation when they believe there are indications of wrongdoing, but that does not always lead to a trial.
The inquiry relates to allegations tycoon Bernard Tapie, a supporter of conservative ex-president Nicolas Sarkozy, was improperly awarded 403 million euros in an arbitration to settle a dispute with now defunct, state-owned bank Credit Lyonnais.
The inquiry has already embroiled several of Sarkozy's cabinet members and France Telecom CEO Stephane Richard, who was an aide to Lagarde when she was Sarkozy's finance minister.
In previous rounds of questioning, Lagarde accused Richard of having used her pre-printed signature to sign off on a document facilitating the payment, local media has said. However Richard has stated that Lagarde was fully briefed on the matter.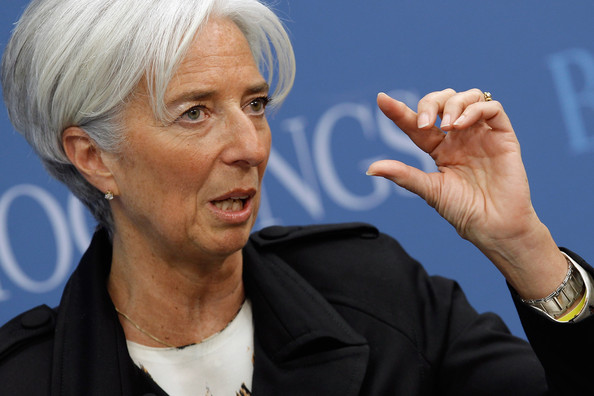 Investigators are trying to determine whether Tapie's political connections played a role in the government's decision to resort to arbitration that won him a huge pay-out.
The offence of negligence by a person charged with public responsibility in France carries a maximum penalty of one year's imprisonment and a 15,000-euro fine.
Lagarde has been managing director of the IMF since July 2011. The IMF last year said that the global lender's board had discussed possible consequences of the Tapie case and determined that she would be able to lead.
Comments

CARACAS,  (Reuters) – Venezuelan President Nicolas Maduro looked sure to stand for re-election in a presidential vote due by the end of April where the ruling Socialists hope to trump a squabbling opposition despite an economic crisis and foreign sanctions.

WASHINGTON,  (Reuters) – U.S. Attorney General Jeff Sessions was questioned last week by the special counsel's office investigating potential collusion between Russia and President Donald Trump's 2016 presidential campaign, the U.S.
BENTON, Ky.,  (Reuters) – A 15-year-old boy opened fire with a handgun just before classes started at his high school in rural western Kentucky yesterday, killing two fellow students and wounding a dozen other youths before he was arrested, the state's governor and police said.
HARARE, (Reuters) – Zimbabwe has given cabinet ministers and senior government officials until the end of February to declare their assets as new President Emmerson Mnangagwa seeks to foster transparency and fight corruption.
BENGHAZI, Libya,  (Reuters) – A double car bombing in the east Libyan city of Benghazi yesterday left at least 33 people dead and dozens more wounded, including senior security figures and civilians, officials said.