The final of the Fourth Annual Digicel National Schools U-18 event will commence today at the National Stadium, Providence. Two time defending titleholders Wismar/Christianburg Secondary will faceoff with arch-rivals Waramadong Secondary for the third consecutive time.
Who will emerge victorious in this storied rivalry? Read on to find out what the pundits say.
Calvin Allen-Fruta Conquerors Head Coach-"I haven't seen much of them but I believe Christianburg/Wismar have the psychological advantage because they have beaten Waramadong and they have been playing together and won together before. All in all it augurs well for them.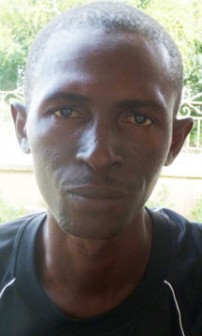 "Christianburg/Wismar holds the advantage but there is always a surprise element in sport and the final could be completely different from the previous finals."
Herbert McPherson-Buxton United Head Coach-"I like the defending champions. I think they are more experienced and they have got a couple of players in the national U-17 team. The head coach also has some recent experience with the national team which augurs well for them.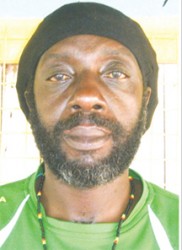 "I think experience will carry them through. They have quality players that will come through and I like them to take it home. The Waramadong team are a good unit and they play a lot of possession football but I think that the pace of the game will cause them of a lot of problems".
"I don't think they are too ready for fast paced game but I do believe it will be a good final."
Bryan Joseph-Milerock FC Head Coach-"I believe the Christianburg/Wismar players will overpower Waramadong with their pace and their power. I think after discussions with the coach, the tactics he will employ will cripple Waramadong.
"I also think the Christianburg/Wismar coach has got a good football brain. He got the support of the players and that will also count a long way. The fact that Christianburg/Wismar wants to three peat and hold this trophy, after observing the sessions, the players are very motivated and confident.
"I don't think Waramadong will come there and roll over, I think a lot of people will be rooting for them also but I know Christianburg/Wismar will get their fair share of support especially from the Linden public. I hope to see a very good finale with quality football."
Vurlon Mills-GFC Head Coach-"I like the Waramadong team. I know Christianburg/Wismar has beaten them back to back but I like their style of play. They keep the ball, they are very compact and they play as a team all the time. I think this year they will come different and be more prepared for Christianburg/Wismar.
"I also think they know what to expect this time around. They just have to score the goals and come away with the victory".
O'Neil Heywood-Den Amstel Coach-"I like Waramadong Team because of the type of football they play. I like the brand of football they play, it's very smooth, very entertaining. You don't find them arguing, they are always focused and play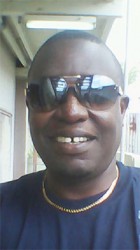 together as a team".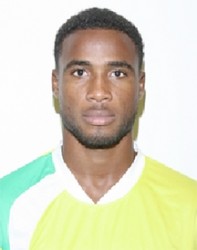 Gordon Brathwaite-Beacons FC Head Coach-"Waramadong is always a good team. I feel Waramadong could always win if they could find a way to score goals and keep possession of the ball. Their play is more intricate while Linden is more direct".
"However Linden does overpower them with their physicality. They have to stand firm, win one-on-one challenges and they will have chance. They have to be stronger physically".
Jevon Rodrigues-Fruta Conquerors Junior Head Coach-"I think it's more likely that Christianburg/Wismar will win because they have player's that are faster and taller so that can be more dangerous in set plays. Waramadong even though their talented, have limitations with regards to speed and size.
"We know that they give a good account of themselves and it is not team write off easily. They always bring their A-game. Anyone that turn up to watch football would have seen quality football and end to end to action at the last finals. It was an even contest and could have gone anywhere last time.
"Waramadong style of play is more Spanish possession based while Christianburg/Wismar is more English or direct style."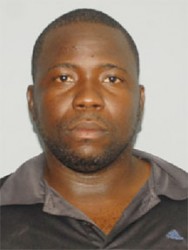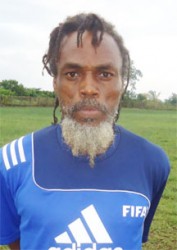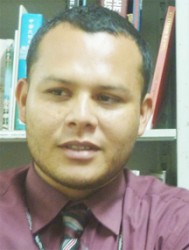 Around the Web