(Jamaica Gleaner) – Yesterday, Ziggy Marley won the Grammy Award in the Best Reggae category at the 57th Grammy Awards, held at the Nokia Theatre in Los Angeles, California.
The win makes it the third solo nod for the reggae artiste, who copped the prize for his 10-track album Fly Rasta.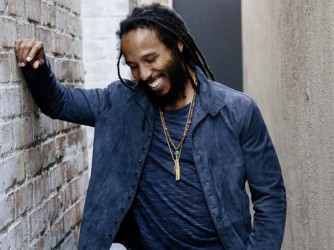 Marley got the nod over SOJA's Amid the Noise; Sly & Robbie's, featuring Spicy, Chocolate The Reggae Power; Lee 'Scratch' Perry's Back on The Controls; Sean Paul's Full Frequency; and Shaggy's Out of Many, One Music. Ziggy also got the Grammy last year for his live album Ziggy Marley in Concert.
On the heels of his win, Tourism and Entertainment Minister Dr Wykeham McNeill was among the first to publicly congratulate the singer.
In a statement, McNeill said the award was well deserved and that the win couldn't have come at a better time.
"I would like to extend my sincere congratulations to Ziggy on an award well deserved," he said. "He continues to do Jamaica proud through his excellent music. This is a significant achievement and the entire country is proud that he has won this esteemed award at a time when as a nation we celebrate the 70th anniversary of the birth of his father, reggae icon Bob Marley."
Marley's first solo Grammy came in 2007 for Love is My Religion. Three years later, he won a Grammy for Best Musical Album for Children with Family Time.
In total, Ziggy Marley has seven Grammy wins under his belt.
Around the Web