(Trinidad Express) The decomposing body of a man found in bushes near the Brian Lara Stadium in Tarouba this morning, is believed to be that of Azad Ali, the wheelchair-bound man suspected of murdering 19-year-old Salma Chadee of Caroni and Sherlene Mahangoo-Charles of Tarodale.
A chrome 9mm pistol, the weapon believed to have been used in Chadee's shooting death, was found beneath the corpse.
At around 5.45a.m., a man cutting bushes in the area discovered the body and called police.
Police said the badly decomposed body fitted the description of the suspect and was found less than a mile from where police conducted an intense search for the suspect near Reform Village, east of Gasparillo, involving helicopters, tracker dogs and special police units two weeks ago.
The officers were working on information that the man suspected in the murders had been killed, and his body thrown in the bushes off Reform Road.
The information was supplied to police by people closely linked to the case.
Police suspect that the man who was using a wheelchair was walking around, assisted by relatives.
Investigators were searching for a man named Azad Ali, also known as Azad Mohammed, Joe Mohammed and Goat, who can help them with information which can lead to solving the cases.
On the night of May 8, 2014, Mahangoo-Charles, 37, a cook, was shot dead and her 15-year-old daughter, Kimberly Mahangoo, was wounded after a lone gunman whom they knew entered their house at Stony Hill, Tarodale. The woman's seven-year-old son was a witness to the killing, but was not injured.
The murder investigation went cold until last Saturday night, when the same suspect is believed to have shot and killed 19-year-old Chadee, a mother of an 11-month old baby, at her home at La Paille Village. The man had been living in the house for some time, police said.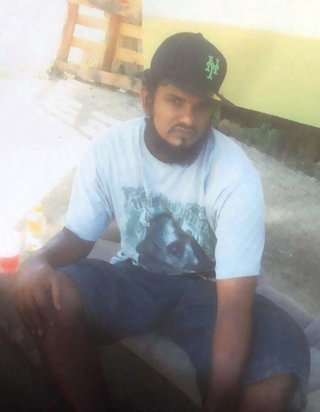 Around the Web