The battle for the championship of the world of One Day International cricket gets underway in Pool A at Christ Church between strong contenders and co-hosts New Zealand and former World Cup champions Sri Lanka on Saturday, while later that same day – St Valentine's Day, just across the Tasman Sea at the iconic Melbourne Cricket Ground (MCG), favorite co-hosts Australia take on arch rivals England in a match in which there is no love lost between the teams. And by March 29th when one team would have emerged with the holy grail as 2015 ICC world champions, 14 teams including Ireland, Scotland, Afghanistan and the United Arab Emirates (UAE), would have played 49 matches in 43 days.
Although saddled with the burden of being hometown favorites, one gets the impression that the Aussies are wearing it well and may even relish the pressure to perform at optimum level and outplay the elite teams in their group, New Zealand, Sri Lanka, and England to earn a spot in the final at the cavernous MCG, where they would be likely to encounter either defending champions India or South Africa. The Proteas would be anxious to rid themselves of the monkey on their backs and once and for all remove the label of 'chokers' from their story line.
On this campaign the South Africans must do it without two of their hall of famers now retired – former captain and opener Graeme Smith and allrounder Jacques Kallis. But with credit to a system that consistently produces immense talent, they have made way for such gifted campaigners like the prolific wicketkeeper batsman AB DeVilliers, who recently pulverized the West Indies attack in a record –breaking batting exhibition, Faf du Plessis, and captain Hashim Amla whose technique and temperament are so flawless that he might well score runs on the Moon with a toothpick if necessary. They also carry a potent pace attack of Dale Steyn, Vernon Philander, and Morne Morkel capable of making in-roads into any batting line-up.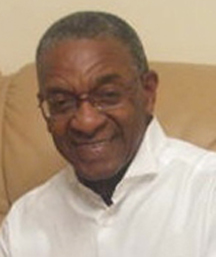 Their main competition out of Pool B appears to be defending World Cup champions India who have been on tour of Australia since last November in which they lost the 4-Test series two nil with the Aussies scoring over 500 runs in the first innings of each of the four Test matches. Popular Indian commentator Harsha Bhogle referring to India's mediocre performances on tour over the years, once said that 'the Indian spider does not travel well', while they do well at home on familiar pitches and in local conditions they tend to achieve only moderate success on tour. Feisty world class batsman and new India test captain Virat Kohli was outstanding on the tour of Australia but received only sporadic support from teammates like Ajinkya Rahane, Rohit Sharma, and Murali Vijay.
And India's bowling attack has not been particularly penetrative in Australia; that is not likely to change particularly since pacer Ishant Sharma has been ruled out of the World Cup with a knee injury. Just a few days ago albeit in a warm-up game, Australia plundered the Indian attack to the tune of 371 runs in 48.2 overs with David Warner hitting 104 off 83 balls and Glen Maxwell tallying 122 off a mere 57 deliveries. The Aussies then proceeded to dismiss India for 265 in 45.1 overs.
Meanwhile, West Indies struggles continue and based on their performance on Monday in their first warm-up game against England at Sydney (SCG), the men from the Caribbean could be challenged by both Ireland and Zimbabwe in Pool B, as they attempt to make it even to the quarter-finals of the 2015 World Cup. Skipper Jason Holder won the toss and inexplicably chose to bat in decidedly adverse conditions at the SCG. They appeared to be completely out of sorts and lasted only 29.3 overs scoring 122 runs which were easily overhauled by England who with the minimum of effort got to 125 for 1 in 22.5 overs. For England medium pacer Chris Woakes grabbed 5 for 19 while opener Moeen Ali topped with 46 in the run chase. Though there might be no need for alarm in the West Indies camp, it must be time for soul searching in quest of a respectable performance by the regional team in this tournament. The batting line-up is at best fragile with only Marlon Samuels manifesting any level of consistency, while the attack seems benign without guileful spinner Sunil Narine. It is worthy of note that on the eve of their first warm-up match their rookie skipper 22-year-old Holder appearing at a press conference essentially threw Clive Lloyd and the selection panel who named him captain, under the bus. In response to questions regarding the omission of Dwayne Bravo and Kieron Pollard from the West Indies World Cup squad, Holder said their absence was "a huge loss" and referred to the decision not to select the pair as "beyond my control".  The young Barbadian fast bowler also pointed out that "I'm not a selector." And in a statement that did not exactly represent a resounding endorsement of team chemistry, Holder was quoted as saying, "I have built a relationship with some of the senior players."
The youthful West Indies Limited Overs captain must understand that the honeymoon period of his ascendancy vis a vis the demanding fans is brief and in fact over. He is now required to show maturity in the position and in so doing vindicate the confidence that the selectors invested in him and garner the confidence and cooperation of his team.
As the boyish, willowy paceman grows in his new leadership role he must know that his responsibility is mainly galvanizing his players into a finely tuned unit, responding positively to the public and thoughtfully to the press. There is no better showcase for him than the impending World Cup.
Around the Web