(Trinidad Guardian) Convicted terrorist Kareem Ibrahim has died in a United States prison.
Ibrahim, 70, reportedly lost his battle with cancer yesterday after serving a little over three years of his life sentence at the US Medical Centre for Federal Prisoners in Springfield, Missouri.
Ibrahim was convicted on May 26, 2011, of conspiracy to launch a terrorist attack at the John F Kennedy Airport in Queens, New York, in 2007.
He and Guyanese nationals, Russell Defreitas and Abdul Kadir, were accused of plotting to explode fuel tanks and the fuel pipeline under the airport.
The evidence at the trial established that Ibrahim, an imam and leader of the Shiite Muslim community in T&T, provided religious instructions and operational support to a group plotting to commit a terrorist attack at JFK Airport.
Ibrahim and his co-conspirators believed their attack would cause extensive damage to the airport and to the New York economy, as well as the loss of numerous lives.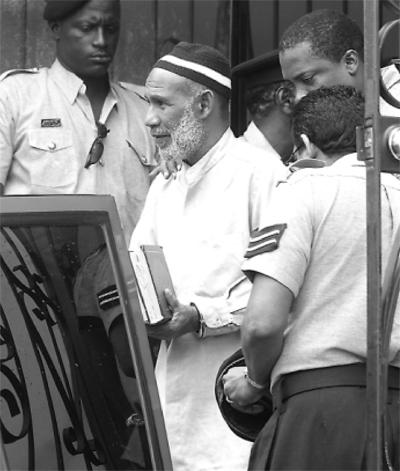 The trio were arrested in Trinidad in June 2007 and were eventually extradited to the US to face trial.
He was found guilty after a four-week trial in which US prosecutors relied heavily on an informant's secret recordings of conversations between the three men.
In November last year, the Office of the Attorney General invoked the Anti-Terrorism Act for the first time as it moved to seize Ibrahim's local assets. While it was successful in its application, it was unable to identify any assets—cash, property or business interests—which could have been seized.
The legislation empowers the AG's office to apply for the power to seize the assets of a person, once there is evidence of that person committing a terrorist act either locally or internationally.
Around the Web