The U.S. State Department's new travel advisory warning Americans about the risks of traveling to Cancun and Los Cabos should not be taken too seriously. Compared to some crime-ridden U.S. cities — or the deaths from recent U.S. mass shootings — these Mexican resorts look like safe havens.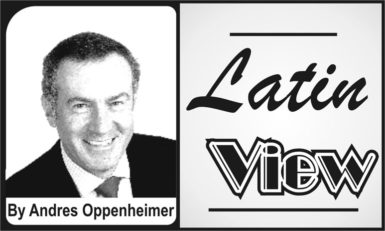 The Aug. 22 U.S. travel advisory added the two Mexican tourism resorts, which get millions of foreign tourists a year, to their list of dangerous places around the world. Quintana Roo and Baja California Sur, the states where Cancun and Los Cabos are respectively located, have seen a surge of shootings between rival criminal groups in recent months.
In both cases, the State Department advisory says that "while most of these homicides appeared to be targeted, criminal organizations (and) turf battles between criminal groups have resulted in violent crime in areas frequented by U.S. citizens. Shooting incidents, in which innocent bystanders have been injured or killed, have occurred."….
To continue reading this article
Comments

In the aftermath of Hurricane Irma, I have received emails from friends and relatives all over the world asking whether this city will drown under the sea or be blown away by hurricanes over the next few decades.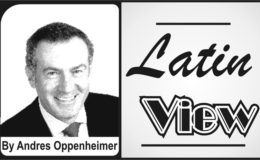 As a Miami Beach resident who is writing this surrounded by sand bags in preparation for Hurricane Irma, only a week after Hurricane Harvey ravaged Texas, I have an urgent question for President Donald Trump and his fellow climate change deniers: how many natural disasters will it take for you to listen to the world's most prestigious scientists?

Here's the worst thing that Pope Francis could do during his Sept. 6-10 visit to Colombia: make another worthless call for peace and reconciliation in neighbouring Venezuela.

LIMA, Peru — If you talk with Latin American presidents and top diplomats — as I did in recent days — you will conclude that President Donald Trump's recent remark that he may consider a U.S.

BUENOS AIRES – President Mauricio Macri says he is convinced that the disastrous populist governments that have ruined Argentina time and again are a thing of the past.