A 43-year-old pregnant woman and her unborn child died at the Georgetown Public Hospital (GPH) early Wednesday morning.
Gladice Rodrigues, of Alliance Road, Timehri, East Bank Demerara, who was already a mother of five, was due to deliver this month.
According to a source from the Ministry of Public Health, the GPH has launched a full investigation into the woman's death. The hospital had been forced to launch a similar investigation last week when a 17-year-old died after she had given birth via caesarian-section.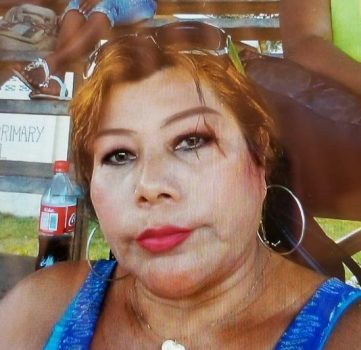 Rodrigues, according to the source, arrived at the GPH's Accident and Emergency Unit at 12.35 am on Wednesday and was declared dead by a doctor.
It was also revealed that she was referred to the Obstetrics and Gynecology Clinic on May 24 by the Pakera District Hospital in Region One for high risk management due to her age.
Rodrigues subsequently made several antenatal clinic visits and was admitted but was later discharged on July 6. She later made several other visits to the clinic due to the fluctuation of her blood pressure. This newspaper was told that she was scheduled for another appointment yesterday.
When Stabroek News visited the residence where Rodrigues was staying at Timehri yesterday, her family was still in shock at her death. According to her neighbour, Reshma Rambarran, late on Tuesday night Rodrigues and her children were over at her place eating. She said that the woman and her daughter later left and went home. "They left we and went home to sleep and it was late, late in the night she daughter come over hollering how she [Rodrigues] tek in and we must bring Limacol," Rambarran said.
The woman noted that she and her family assisted by rushing the pregnant woman to the hospital as Rodrigues was crying out for pains. "She lef here good, good the night. She never complained of anything before she tek in… she lef me heart heavy here now," the woman lamented.
Rambarran said while three of Rodrigues' children live in Guyana, the other two are in Venezuela. "She's not from around here, really, she from the interior and so and she come out and rent my place since she got pregnant, you know…" she explained.
Nonetheless, she added that Rodrigues and her children have been like family to her and she would be seeking to guide the children who remain here. They were said to be in their late teens and twenties.
Meanwhile, Patrick Campbell, the father of Rodrigues' baby, told Stabroek News that though a post-mortem examination is expected to be conducted today, he was told that she possibly died due to complications from the pregnancy.
Last week Tuesday, Esther Edwards, 17, of Laluni Creek, Soesdyke, succumbed a day after delivering at the GPH.
Stabroek News, Edwards was admitted as a patient at the maternity ward on July 30, where she later delivered her baby by caesarian section on July 31. Edwards was experiencing some issues and she complained to the hospital staff about abdominal pains before she died.
Around the Web