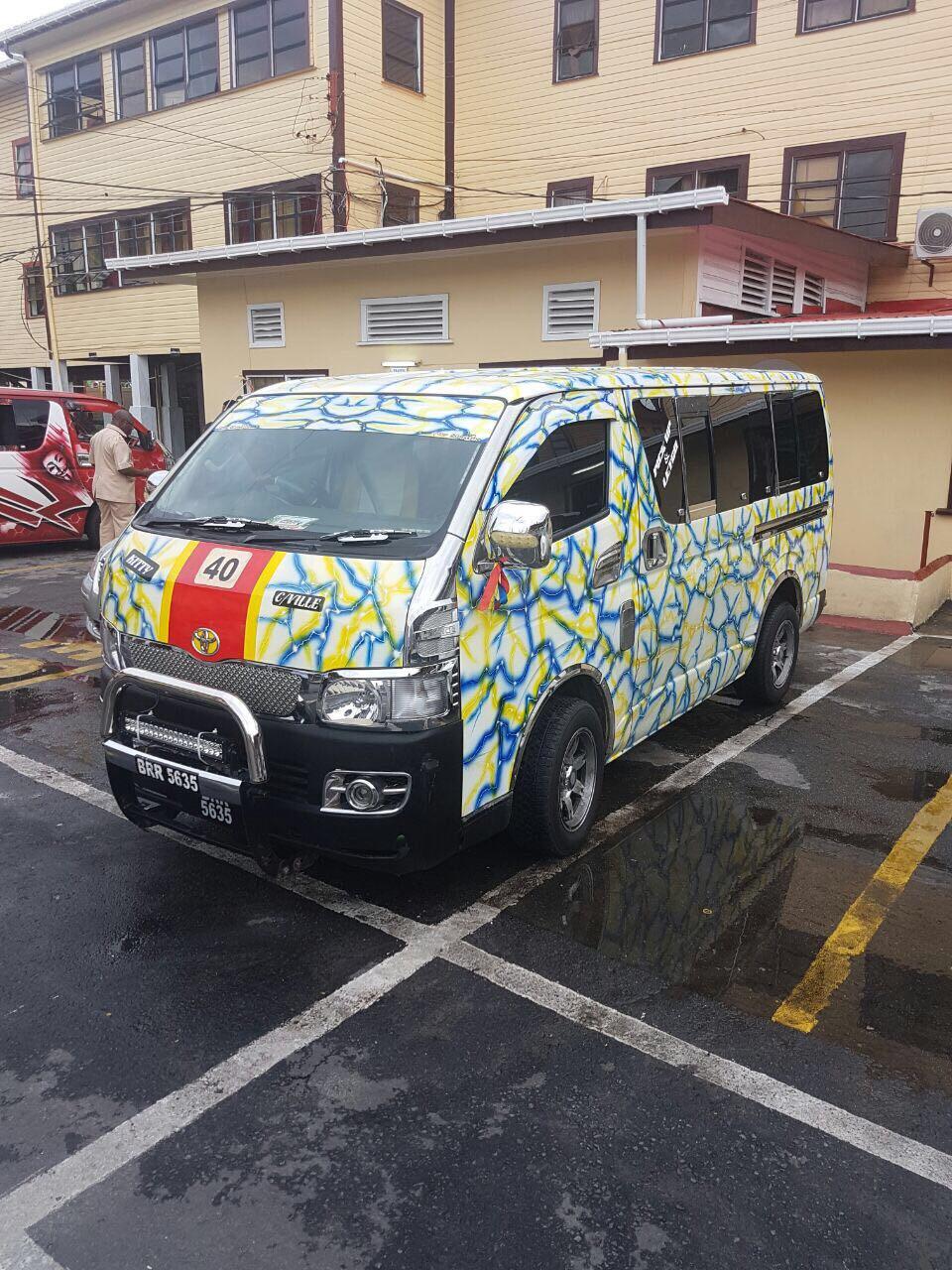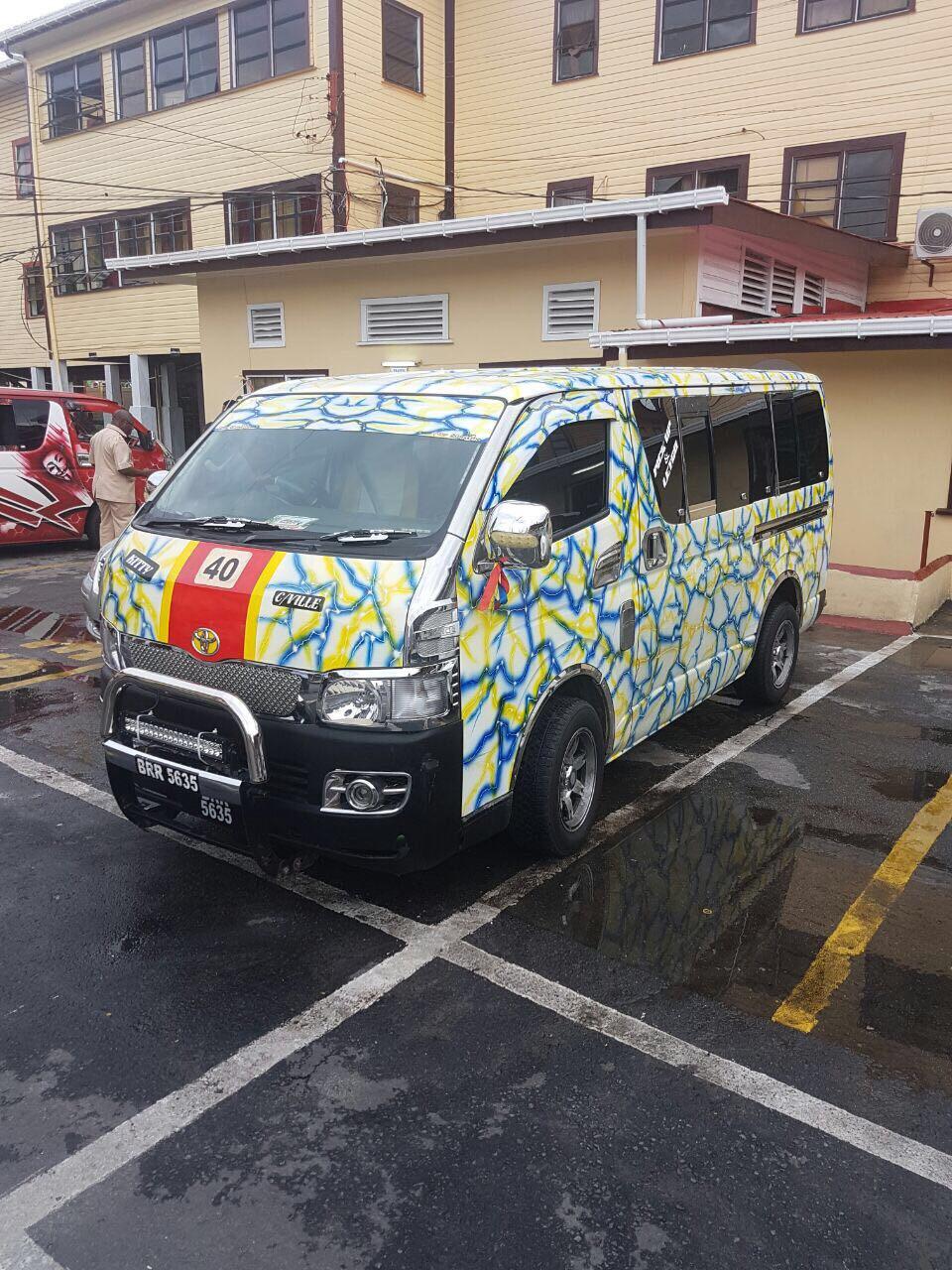 A day after Stabroek News carried a photo of a heavily tinted minibus on its front page and asked questions about it, the police today announced that the driver of the vehicle is to be charged with breaching the tint laws. There was no word about the owner of the bus.
In yesterday's edition, SN carried a photo of the Route 40 (Kitty/Campbellville) minibus, BRR 5635, which was recently stripped of its dark tint and noted that it was back again on the streets with the same heavy tint. "How is it able to do this? Reports are that its owner has various connections. Are the police investigating this?", the caption of the photo asked.
Today, the police provided an answer.
In a release, it said "Please be apprised that the driver of minibus BRR 5635 is to appear at the Georgetown Magistrates' Court on Thursday November 02, 2017, to face charges including Tinted Motor Vehicle and Breach of Road Services License under the Motor Vehicle and Road Traffic Act and Regulations Chapter 51:02.
"Additionally other drivers (are) to be charged, after they were found in breach of various sections of the said act.
"The minibus and several other vehicles are currently lodged at the Brickdam Police Station".
Around the Web