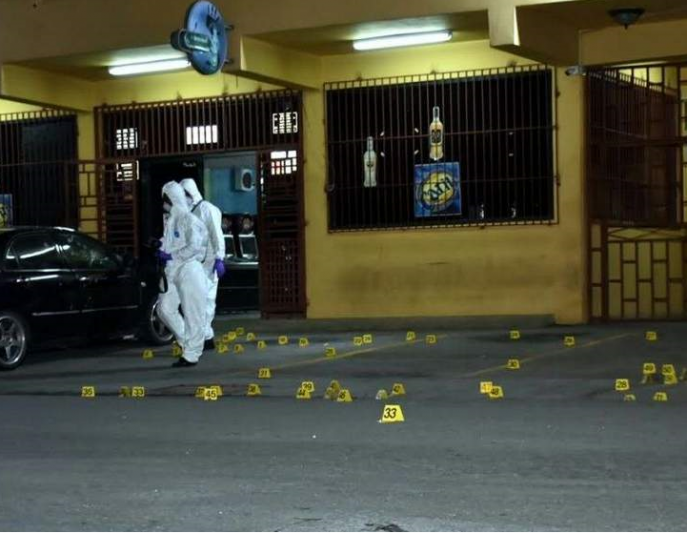 (Trinidad Express) Gunmen shot and killed a man and a woman in a car outside a restaurant in Marabella on Thursday.
The shooting happened at around 7p.m. less that a minute's drive from the Marabella Police Station.
The killers escaped. Investigators say the Chinese nationals were the targets, and it was not a random crime or robbery attempt.
The Express was told that the couple had just left a businessplace located in nearby Tarouba – a members club and casino.
It appears they were followed to the restaurant located near the intersection of New Haven and John Street. The couple lived on the top floor of the building housing the restaurant. The building has an apartment complex where several Chinese nationals are tenants.
Two men shot them. The windows and doors of the car were pocketed with bullet holes.
Police arriving on the scene found both dead, the man in the driver's seat of a black Toyota sedan. He slumped over the woman. Both had been shot multiple times to the head and body.
Up to 11p.m. the bodies remained in the car, as police officers awaiting the arrival of a District Medical Officer whose job it is to make an official declaration of death.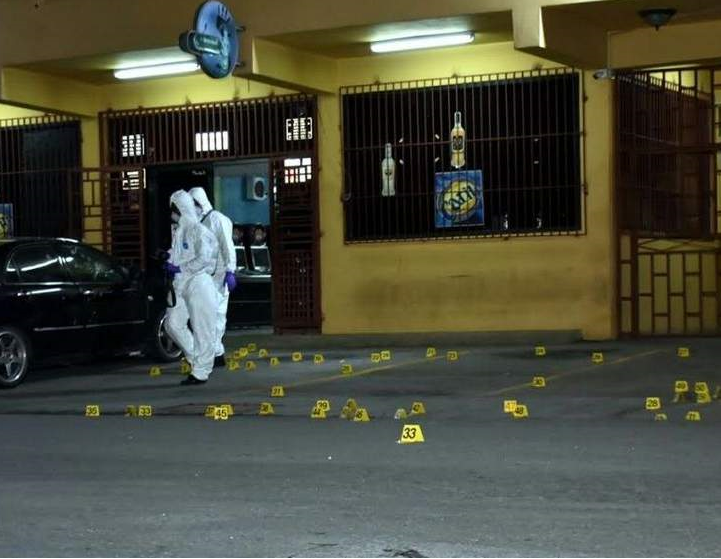 Comments

The Governments and people of CARICOM are actively aiding Dominica following Monday night's devastating passage of Category 5 Hurricane Maria, the CARICOM Secretariat said yesterday.

(Jamaica Gleaner) The police say two persons were detained yesterday morning following the fatal shooting of Jamaica's most wanted criminal, Marlon 'Duppy Film' Perry, in Port Morant, St Thomas.
SAN JUAN, Puerto Rico (Reuters) – Puerto Rico's governor met with mayors from around the ravaged island on Saturday after surveying damage to an earthen dam in the northwestern part of the US territory that was threatening to collapse from flooding in the aftermath of Hurricane Maria.
DUBAI (Reuters) – Iran said on Saturday it had successfully tested a new ballistic missile with a range of 2,000 km (1,200 miles) and would keep developing its arsenal despite US pressure to stop.
(Trinidad Express) Former executive chairman of CL Financial Lawrence Duprey was ordered by a Florida judge in July to pay more than US$60 million to British American Insurance Company (BAICO) in damages in relation to the TT$1.9 billion Green Island project in Osceola County, Florida.