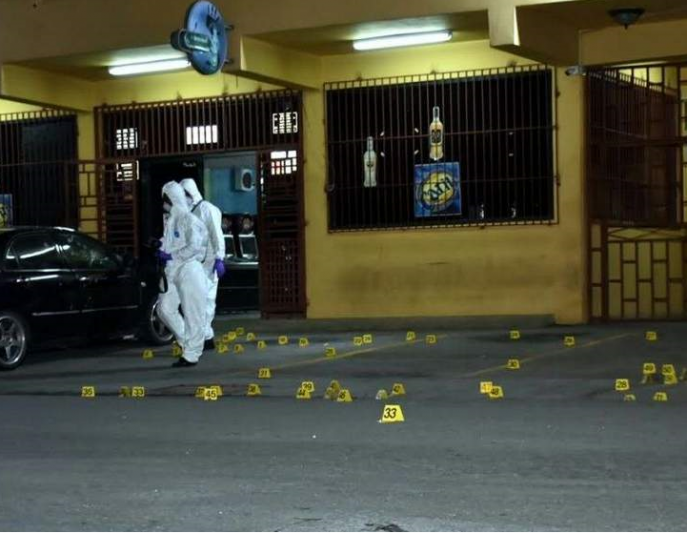 (Trinidad Express) Gunmen shot and killed a man and a woman in a car outside a restaurant in Marabella on Thursday.
The shooting happened at around 7p.m. less that a minute's drive from the Marabella Police Station.
The killers escaped. Investigators say the Chinese nationals were the targets, and it was not a random crime or robbery attempt.
The Express was told that the couple had just left a businessplace located in nearby Tarouba – a members club and casino.
It appears they were followed to the restaurant located near the intersection of New Haven and John Street. The couple lived on the top floor of the building housing the restaurant. The building has an apartment complex where several Chinese nationals are tenants.
Two men shot them. The windows and doors of the car were pocketed with bullet holes.
Police arriving on the scene found both dead, the man in the driver's seat of a black Toyota sedan. He slumped over the woman. Both had been shot multiple times to the head and body.
Up to 11p.m. the bodies remained in the car, as police officers awaiting the arrival of a District Medical Officer whose job it is to make an official declaration of death.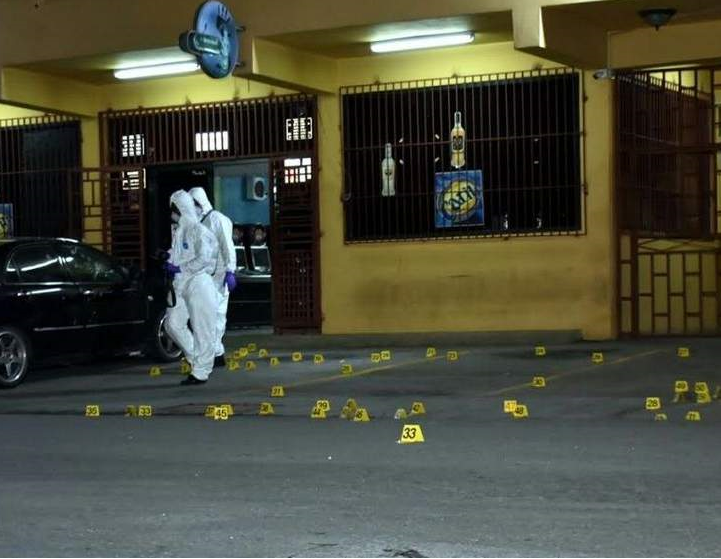 Comments

CARACAS/BOGOTA,  (Reuters) – Veteran Venezuelan opposition leader Antonio Ledezma, under house arrest since 2015 for alleged coup plotting, escaped across the border to Colombia yesterday.

The Environmental Management Authority (EMA) says it has been notified by Petrotrin that there was an oil spill on Wednesday six nautical miles off Trinidad in the Soldado North Field, Gulf of Paria.
CARACAS, (Reuters) – Venezuela's sacked former chief prosecutor yesterday asked the International Criminal Court to capture and try President Nicolas Maduro and other top officials for crimes against humanity over murders by police and military officers.
MEXICO CITY, (Reuters) – Mexico's economy minister said yesterday he did not agree with statements made by U.S.

CARACAS, (Reuters) – Last March, Chief Justice Maikel Moreno shocked Venezuela when his Supreme Court nullified the powers of the National Assembly and transferred them to the 32-judge tribunal.