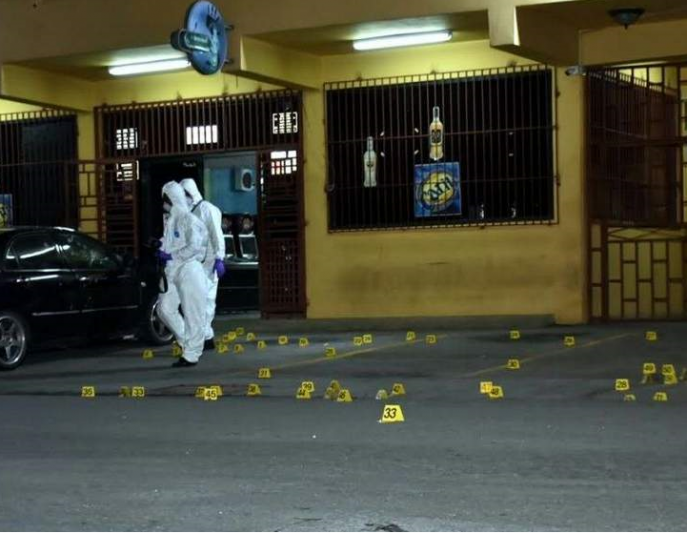 (Trinidad Express) Gunmen shot and killed a man and a woman in a car outside a restaurant in Marabella on Thursday.
The shooting happened at around 7p.m. less that a minute's drive from the Marabella Police Station.
The killers escaped. Investigators say the Chinese nationals were the targets, and it was not a random crime or robbery attempt.
The Express was told that the couple had just left a businessplace located in nearby Tarouba – a members club and casino.
It appears they were followed to the restaurant located near the intersection of New Haven and John Street. The couple lived on the top floor of the building housing the restaurant. The building has an apartment complex where several Chinese nationals are tenants.
Two men shot them. The windows and doors of the car were pocketed with bullet holes.
Police arriving on the scene found both dead, the man in the driver's seat of a black Toyota sedan. He slumped over the woman. Both had been shot multiple times to the head and body.
Up to 11p.m. the bodies remained in the car, as police officers awaiting the arrival of a District Medical Officer whose job it is to make an official declaration of death.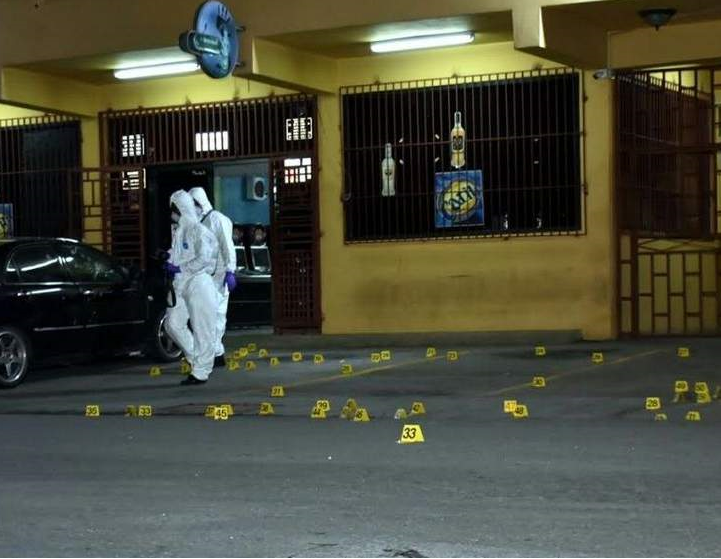 Comments

LIMA,  (Reuters) – Pope Francis celebrated an open air Mass for more than 1 million people yesterday, ending a trip to Chile and Peru marked by tough talk on political corruption but a backlash over what many see as his insufficient resolve to tackle sexual abuse in the Church.
GUATEMALA CITY,  (Reuters) – Former Guatemalan presidential candidate Manuel Baldizon, who is wanted on graft charges, has sought asylum in the United States after he was arrested while trying to enter the country, authorities from both nations said.
MEXICO CITY,  (Reuters) – There were more than 25,000 murders across drug-ravaged Mexico in 2017, the highest annual tally since modern records began, government data showed.
LONDON,  (Thomson Reuters Foundation) – Four out of every five dollars of wealth generated in 2017 ended up in the pockets of the richest one percent, while the poorest half of humanity got nothing, a report published by Oxfam found yesterday.

(Trinidad Express) It is official! Retired judge Paula-Mae Weekes is now the President-elect of Trinidad and Tobago.