(Trinidad Guardian) Siblings Kizzy Bernard, 38, and brother Kenol Singh, 32, of Longdenville, Chaguanas, who were charged in connection with the recent 5.5 million heist at the Piarco International Airport, were both yesterday granted bail by a Chaguanas magistrate totalling $.5 million.
Bernard, who is eight months pregnant with her third child, was granted $200,000 bail while Singh, a mason by trade and a father of two, was granted $300,000 bail.
Both were represented by attorney Kiev Chesney when they appeared before Senior Magistrate Joanne O'Connor charged with money laundering and receiving stolen money.
Singh had an additional charge of robbery with aggravation. All charges were laid indictably and they were not called upon to plead.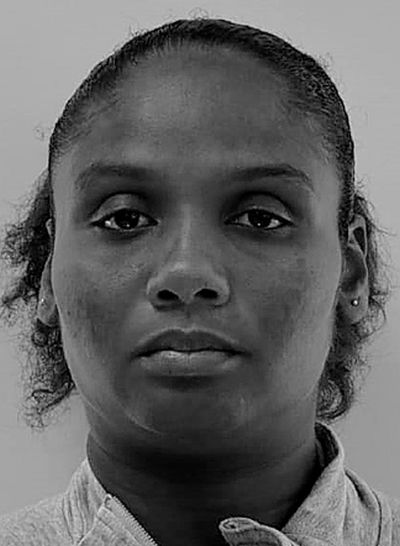 Singh's robbery matter is, however, currently before the Arima Magistrate's Court and he is to re-appear on that charge tomorrow.
Yesterday, when Singh appeared before O'Connor, attorney Chesney argued for bail on the grounds his client does not present any danger to obstruct justice nor any threat to any eyewitness. Chesney also said his client was willing to surrender his passport.
O'Connor then granted him bail and on the conditions that he report to the Longdenville Police Post every Saturday at 6 pm.
In arguing why bail Bernard should be granted bail, Chesney presented her medical report to O'Connor, which stated that she was in her final trimester and that her pregnancy was a complicated one. The medical documents produced also stated an abnormality had been detected in her unborn child. Bernard's due date was given as January 18.
O'Connor eventually granted her bail and adjourned the matter for both siblings for January 16.
Two others who were charged along with Bernard and Singh – Abdul Mohammed, 35, and Kevon Findley, 38, both of Diego Martin, appeared before Arima Magistrate Debbie Ann Bassaw on Monday. They were charged with robbery with aggravation and possession of marijuana for the purpose of trafficking. They were denied bail to reappear tomorrow.
On December 6 at about 11.25 am, four masked men armed with high-powered rifles and dressed in camouflage clothing got out a darkly-tinted Toyota Hilux pick-up in the cargo bond area at Golden Grove Road, Piarco.
The security officers guarding the cargo cart with the money belonging to First Citizens' bank were robbed. The money was being transported to Tobago banks. The getaway vehicle used in the robbery was later found abandoned in Oropune Gardens, Piarco, a few minutes away from the scene. The police have recovered $250,000 of the loot.
Around the Web