(Trinidad Guardian) Former head of the public service Reginald Dumas isn't interested in being a candidate for the country's highest office.
He made this point clear in a letter yesterday in which he pointed out that the position of President should not be embroiled in party politics.
Dumas of Bacolet, Tobago, said speculation had understandably started and his name was among those mentioned as possible replacements for President Anthony Carmona.
He thanked the many people who had telephoned, commented via the media and and sent emails to expressed their support for his candidature but said he was not interested.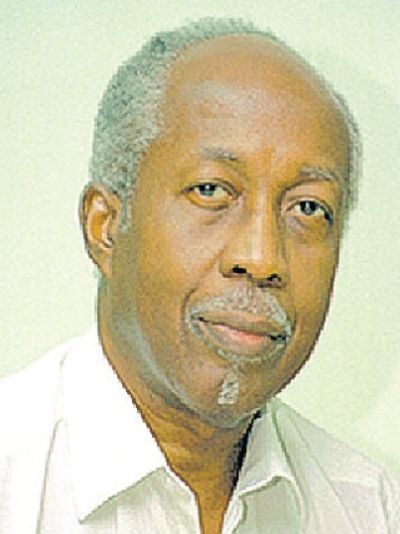 January 19, 2018 is the date set for the meeting of the Electoral College of Parliament to elect the new President
Although President Anthony Carmona's term ends on March 19, under the Constitution an election must be held no sooner than January 18, 2018, and no later than February 19, 2018.
There are reports that the UNC is discussing their nominees for the position and among the names being considered by the party ae Dumas and retired High Court Judge Gladys Gafoor.
Sources also told the T&T Guardian the PNM's pick for the post is retired CCJ Judge Rolston Nelson.
"There has, however, been a misunderstanding. I want to make it clear that I am not, repeat not, a candidate for the presidency, and have no intention whatsoever of being, or even seeking to be a candidate," Dumas said in his letter.
Noting that T&T was increasingly riven by divisions of all kinds—racial, political and personal, he said: "Finger-pointing, snide and condescending remarks, and the public expression of unfortunate sentiments have become the norm.
"Our non-executive president, whoever he or she may be, is our citizen number one, whose election should not, in my view, be the subject of party political machinations and, consequently, of the very fissures that more and more afflict us."
Dumas asked: "Would it therefore be feasible, instead of yet another adversarial scenario to have the three components of the Electoral College—Government, Opposition and Independents— consult as many members of the public as possible in the short time remaining, then sit together in advance of the election and agree on a single person?"
Around the Web