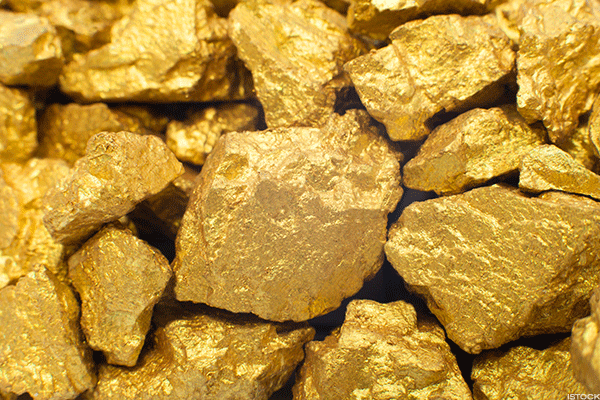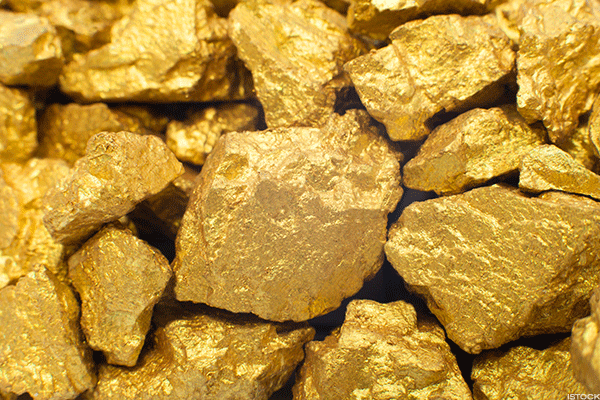 An outgoing passenger at the Cheddi Jagan International Airport, Timehri was last night caught attempting to smuggle just over 60 ounces of raw gold which was concealed in her suitcase, acting Police Commission David Ramnarine has confirmed.
Ramnarine told Stabroek News in a brief telephone interview this morning that the woman is currently being interviewed by officials of the Special Organised Crime Unit (SOCU). He could not say where the woman was heading but this newspaper was reliably informed that her final destination was the United States of America.
This newspaper was told that SOCU officials are conducting a money laundering investigation.
Since its formation, the unit has intercepted several outgoing passengers attempting to leave the country with large quantities of jewellery; this newspaper could find no recent case where an outgoing passenger was arrested in relation to the smuggling of raw gold.
During an interview in 2015, head of SOCU Sydney James had said that there is evidence of a large-scale network involving several locally-registered mining companies in the smuggling of gold out through the country's major ports.
"Based on information gathered we suspect a number of major networks/individuals are engaged in this practice … there are hundreds of people… some are well-established businesses licensed to export gold," he had told the Stabroek News.
James made those remarks in wake of revelations that there is a gold smuggling ring operating between here and the United States of America, which has led to the revocation of the US visas for several of those implicated along with their relatives.
At that time the information circulating was that the smugglers had been able to successfully operate with the help of Customs officials, particularly those working at CJIA, a claim that the Guyana Revenue Authority has denied.
Noting that the gold smuggling has been occurring over the years, he told Stabroek News that SOCU has picked up a "trend" through most of the country's ports, including CJIA, Ogle, Charity, Lethem as well as Moleson Creek, including the back track route. Asked about the Eteringbang area or any part of the Guyana/Venezuela border, he said that they haven't been able to gather enough information in this regard.
According to James, SOCU has been able to establish that the illicit outflows are occurring based on collaboration with regional and hemispheric countries.
"It is based on that that we are able to template and network a number of companies, groups and individuals. This doesn't only relate to gold. It also relates to the smuggling of money," he had stated before reiterating that based on all the available information there is extensive networking pertaining to large quantities of gold over several years.
SOCU is presently investigating a number of matters related to gold smuggling. Stabroek News was told yesterday that the information pertaining to these matters are being "finalized".
Natural Resources Minister Raphael Trotman has repeatedly expressed concern about the prevalence of gold smuggling.
In January last year Trotman had dropped a proverbial bombshell, declaring that around 15,000 ounces of gold were being smuggled out of Guyana each week and that the country was losing as much as 60% of its gold production to smuggling.
Trotman had said that the smuggled gold was being sent to Brazil, Suriname, and was being landed at the Miami International Airport and JFK Airport in the US and sent further afield, even as far as Europe and the Middle East. He had disclosed that matters pertaining to the smuggling of gold had been handed over to the Minister of Public Security and that assistance was being sought from foreign counterparts.
In September 2015 Trotman had revealed that a task force was established to examine the issue as well as boost inter-agency cooperation. It is unclear if the task force has been meeting regularly and whether a plan has been established to help in the reduction of gold smuggling.
Comments

(ICC) Antigua and Barbuda, Guyana and St Lucia were today announced by the International Cricket Council (ICC) as the venues for the ICC Women's World Twenty20 2018, which will be staged from 9-24 November.

The sugar union, GAWU today said that more sugar workers are to be made redundant.

(Trinidad Guardian) Education Minister Anthony Garcia says the University of Trinidad and Tobago (UTT) is of the view that the organisation is "overstaffed and to run the university efficiently it will mean they have to trim fat." But former Tertiary Education Minister Fazal Karim is warning that the decision to retrench 287 staff members, will "compromise the quality of teaching and learning and administration at the university," and may impact its accreditation with the Accreditation Council of Trinidad and Tobago (ACTT).

In preparation for Guyana's emerging oil and gas sector and the bustling business usually synonymous with the industry, the Pegasus Hotel is expected to undergo a huge expansion which includes office and residential rental spaces.

Police Commissioner Seelall Persaud is to resume his duties today after spending approximately six months on leave, Public Security Minister Khemraj Ramjattan yesterday confirmed to Stabroek News.