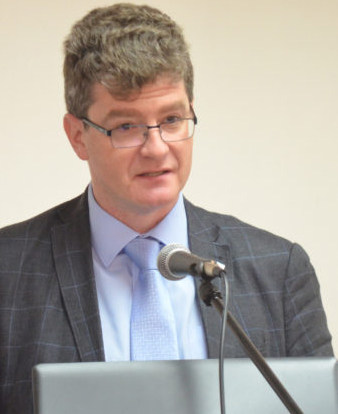 UK High Commissioner to Guyana, Greg Quinn says that the impasse that has arisen over the appointment of a Chairman of the Guyana Elections Commission (GECOM) could be addressed via the courts but if that is done a decision must be rendered speedily.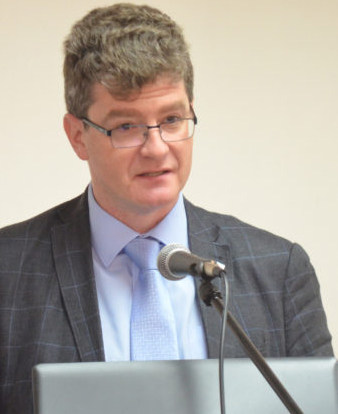 In a comment to the Sunday Stabroek on the furore that has arisen from President David Granger's appointment on Thursday of 84-year-old Justice James Patterson as the Chairman, Quinn said his personal preference would have been for the candidate to have come from one of the three lists submitted by Opposition Leader Bharrat Jagdeo.
Quinn said:"As we all agree the constitution should be paramount. Everything must flow from it. The President and his supporters say he has acted within the constitution, the Leader of the Opposition and his supporters say he hasn't.
"So we are at an impasse. The only way through that could be to go via the courts. But if that course is followed then the court must decide quickly. Unlike in the case of the 2015 elections petition which is still languishing.
"Speaking personally I think it would have been better for the president to have chosen a name from one of the 3 lists. But he clearly felt that was not possible."
Comments

The legal team for former New Building Society (NBS) manager, Maurice Arjoon, who was wrongfully dismissed, have levied on the bank's assets in a bid to recoup the $59,033,000 pension owed to him by the financial institution.
An alleged inebriated farmer of 54 Strath Campbell Village, Mahaicony, ECD, died at about 3 pm  yesterday at Chance Village, Mahaicony, after a vehicle he was reportedly not given permission to drive, crashed into a utility pole.

MELBOURNE,  (Reuters) – Rafa Nadal's Australian Open quarter-final curse struck again on Tuesday, an injury forcing the top seed to retire in the fifth set against Croatia's Marin Cilic.

Several hundred more sugar workers are expected to be laid off from the Skeldon, Rose Hall, and East Demerara estates by next month and the Guyana Agricultural and General Workers Union (GAWU) yesterday urged that the decision be reviewed.

The commencement order establishing the Telecommunications Agency was signed last Friday, in anticipation of the liberalisation of the telecoms sector, Minister of Public Tele-communications Cathy Hughes announced yesterday.