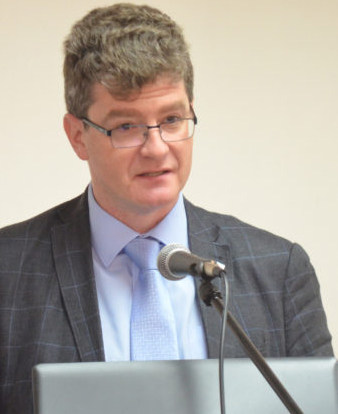 UK High Commissioner to Guyana, Greg Quinn says that the impasse that has arisen over the appointment of a Chairman of the Guyana Elections Commission (GECOM) could be addressed via the courts but if that is done a decision must be rendered speedily.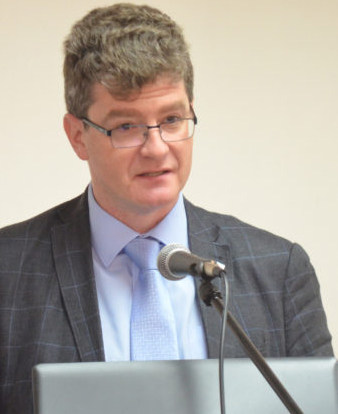 In a comment to the Sunday Stabroek on the furore that has arisen from President David Granger's appointment on Thursday of 84-year-old Justice James Patterson as the Chairman, Quinn said his personal preference would have been for the candidate to have come from one of the three lists submitted by Opposition Leader Bharrat Jagdeo.
Quinn said:"As we all agree the constitution should be paramount. Everything must flow from it. The President and his supporters say he has acted within the constitution, the Leader of the Opposition and his supporters say he hasn't.
"So we are at an impasse. The only way through that could be to go via the courts. But if that course is followed then the court must decide quickly. Unlike in the case of the 2015 elections petition which is still languishing.
"Speaking personally I think it would have been better for the president to have chosen a name from one of the 3 lists. But he clearly felt that was not possible."
Comments

Prime Minister Moses Nagamootoo yesterday called on the Opposition to put to an end their dilatory tactic because it violates the standing order of the National Assembly.                    

(Trinidad Guardian) Stop embarrassing the Chinese government and people! That was Prime Minister Dr Keith Rowley's rebuke to the Opposition in Parliament yesterday, after being pressed on the change of plans for his China trip.

Despite the AFC's claim that it was not involved in the selection of a Guyana Elections Commission (Gecom) Chairman, its two senior leaders, Khemraj Ramjattan and Raphael Trotman, had advised President David Granger that he could utilise the constitutional proviso and make a unilateral appointment.

The National Assembly last evening approved over $8 billion in total budgetary allocations for 16 constitutional agencies even as the government's failure to properly account for cuts to requested expenditure drew criticism.

Opposition MPs were yesterday reprimanded by Speaker Dr Barton Scotland for their raucous behaviour on November 2nd, when they staged a protest that drowned out most of President David Granger's address to the National Assembly.