LONDON, (Reuters) – The death toll in the fire that ravaged a London tower block last week has risen to 79, police said today, and the government said it was working to get a public inquiry into the disaster up and running promptly.
Fire broke out in the 24-storey Grenfell Tower, a social housing block in west London, in the early hours of June 14 and spread with terrifying speed, tearing through the building with residents trapped inside.
While emergency services have been widely praised for their handling of the disaster, the government has been criticised for a slow and inadequate response, with Prime Minister Theresa May facing public anger for failing to meet residents during her first visit to the site.
"Sadly today, as of 8 o'clock this morning (0700 GMT), the number has increased. I believe there are 79 people that are either dead, or missing, and sadly I have to presume are dead," Metropolitan Police Commander Stuart Cundy told reporters.
He said five of the dead had been formally identified, and it would be a slow and painstaking task to identify the others because of the intensity of the fire. Authorities may never be able to identify some of the victims, he said.
Cundy said five people who had been reported as missing had now been found and were safe and well.
He said the death toll could still change if anyone reported as missing was found alive, of if anyone was found in the ruined tower who had not been reported as missing.
"Whilst I've said I think there may be changes, I don't think those changes will be as significant as the changes we've seen over the last few days," he said.
At a daily briefing with reporters, May's spokeswoman said the terms of reference of a public inquiry into the tower blaze were being drafted.
"The prime minister is very aware that people want answers promptly and we want to get this going promptly, so that's our intention," the spokeswoman said.
She also said the government had now contacted all local authorities in England asking them to identify any safety concerns in light of the tragedy.
May did not support a proposal put forward by Jeremy Corbyn, leader of the opposition Labour Party, to seize unoccupied properties to rehouse survivors of the fire, the spokeswoman said.
Comments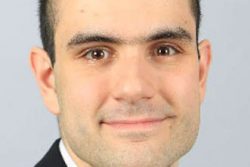 TORONTO,  (Reuters) – A driver deliberately plowed his white Ryder rental van into a lunch-hour crowd in Toronto yesterday, killing 10 people and injuring 15 along a roughly mile-long (1.6-km) stretch of sidewalk thronged with pedestrians, police said.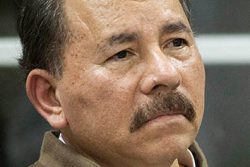 MANAGUA,  (Reuters) – Thousands of demonstrators took to the streets in the capital of Nicaragua yesterday to demand the resignation of the country's president after a violent crackdown by police on protests that have left at least nine dead.
LONDON,  (Reuters) – Britain's upper house of parliament handed the government its third defeat over Brexit in less than a week on Monday, voting down plans not to retain EU rights in national law before Britain leaves the bloc.
SEOUL,  (Reuters) – South Korea yesterday halted the propaganda broadcasts it blares across the border with North Korea, aiming to set a positive tone ahead of the first summit in a decade between their leaders as the U.S.