Bishops' High sealed their quarterfinal berth in the Milo U18 Secondary Schools football championships after downing arch-rival Queen's College 2-1 yesterday  at the Ministry of Education ground on Carifesta Avenue.
Goals from Imran Khan and Keron Niles in the third and 10th minute sent the Camp Road unit packing from the event. For Queen's College, DeAndro Kirton scored in the 14th minute.
Meanwhile, two-time defending champion Chase Academy stormed their way into the quarterfinal round, dismantling South Ruimveldt 13-0.
Nicholas McArthur scored five times in the 11th, 17th, 30th, 41st and 46th minute while Rondell Peters recorded a hat-trick in the 18th, 34th and 59th minute.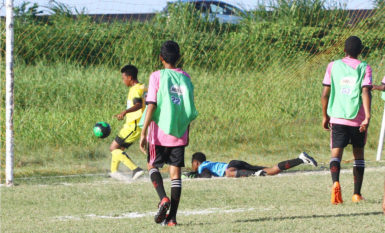 Malachi Adonis, Tyrell Khan, Isaiah Jack, Jeremy Garrett and Joshua Williams chipped in with goals in the seventh, 24th, 31st, 61st and 63rd minute respectively.
Also securing their place to the final eight section was Buxton Youth Developers, who crushed Queenstown 4-1.
Ablamy Robertson, John Gonsalves, Kifambo Goodman and Teffrel Campbell netted in the 21st, 26th, 30th and 41st minute respectively. For the losers, Denzil Ross scored in the 59th minute.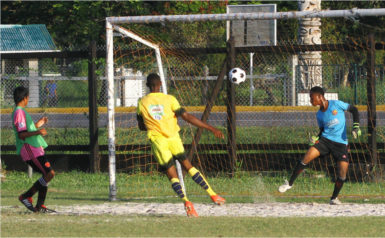 In other results, School of the Nations' upset Pure Masters 2-1. Carlos Oreido and Quadad DeFreitas   netted in the 22nd and 33rd minute respectively.
For the losers, Matthew Gonsalves scored in the 31st minute. The tourney will continue on April 1st at the same venue with the quarterfinal matches. Upon the conclusion of the round of 16 stage, the event will progress to the quarterfinal round.
The winning team will receive $500,000 towards a school project and the championship trophy while the second, third and fourth placed sides will pocket $300,000,$200,000 and $100,000 respectively towards a school initiative and a trophy.
Around the Web