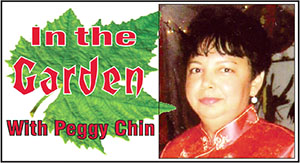 Leea Indica commonly called Bandicoot Berry originated in Asia and Australia. It has green foliage and is the sister of Leea Coccinea 'Rubra', which has similar traits.
Leea Indica is grown mainly for its exotic foliage; each leaf is divided into numerous pointed leaflets. When in bloom, green berries appear, which later turn brown.
Not many people knew of this plant and for the longest while it was being confused with the Ficus.
This lovely potted house plant is also used in Asia as a medicinal plant.
For best results, feed with Miracle Gro All Purpose Plant Food once every 2 weeks.
Until next week, Happy Gardening.
Comments

The rampant loss of trees in the city continues. This time it is upper Brickdam outside of the Ministry of Social Protection where the reserve has been converted  into a  concrete car park.

Every day, I traverse Brickdam to get to and from work, sometimes as often as four to six times a day so I am familiar with it.

Crassula commonly called the Jade plant originated in South Africa and spread across the world to Asia, Europe and USA hundreds of years ago.

Texas Sage commonly called Texas Ranger or Barometer Plant originated in Texas, the southwest of the USA, and Mexico, where the temperatures are warm and conditions dry.

When the Caribbean Examinations Council (CXC) introduced Horticulture as part of its Agriculture Science Syllabus some ten years ago, both students and teachers were at a loss as to where to access such information or who to turn to for help.